Ericsson ConsumerLab reveals status of global 5G adoption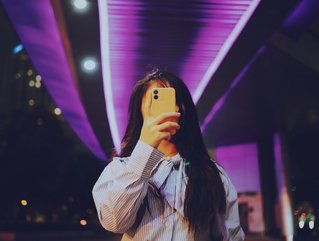 Ericsson's ConsumerLab 5G 'The Next Wave' report breaks down the world's 5G uptake, and how this mobile technology is paving the way for the metaverse
Ericsson's new ConsumerLab 5G 'The Next Wave' report is the largest piece of consumer 5G research to date.
In it, the report outlines the current status of 5G uptake across the world, the consumer behaviour of 5G users, and the progress towards new data-driven technologies, including the metaverse.
The global 5G uptake - the scale of Ericsson's world-first report
More than 49,000 consumers in 37 countries were interviewed in the research, making it the largest global 5G-related consumer survey in the industry to date and the largest consumer survey conducted by Ericsson on any topic.
The survey scope collates opinions of about 1.7 billion global consumers, including 430 million 5G subscribers across the world.
"The scale of the research gives us an authentic insight into consumers' views and attitudes to 5G. The report shows that the next wave of potential 5G users have different expectations from the technology compared to early adopters. Overall, consumers see engaging with 5G as an essential part of their future lifestyles," commented Jasmeet Singh Sethi, Head of Ericsson ConsumerLab.
"It is interesting to note that 5G is emerging as an important enabler for early adopters to embrace metaverse-related services, such as socialising, playing and buying digital items in interactive 3D virtual gaming platforms. The amount of time spent on augmented reality apps by 5G users has also doubled over the past two years, compared to 4G users."
Insights into 5G users and key consumer trends
According to report predictions, at least 30% of smartphone users intend to take up a 5G subscription within the next year.
And, of those 5G consumers, many display a stronger affinity to next-generation technologies.
Ericsson's report outlines the behavioural changes that have been triggered by the bundling of digital services into 5G plans, an approach which is taken by numerous communications service providers, particularly in the increased use of augmented reality (AR) apps.
One of the report's key findings was that, compared to 4G users, 5G users spend an average of one hour per week more on metaverse-related services. They spend a markedly increased amount of time gaming in virtual worlds, using AR and other such technologies.
This is expected to increase to a further two hours of video content being consumed weekly on mobile devices, 1.5 hours of which will be on AR/VR glasses by 2025.
What's more, half of 5G consumers who already use extended-reality (XR) related services believe AR apps will move from smartphones to XR headsets within just two years (compared to just a third of 4G consumers).
The report also stressed that the next wave of 5G users have high expectations of 5G performance, especially network coverage, compared to early adopters (whose primary focus is on the new innovations that 5G will enable).
Six in ten surveyed consumers expect 5G offerings to move beyond more data volume and speeds to on-demand tailored network capabilities for specific needs.