EU governments invest in a healthy digital transformation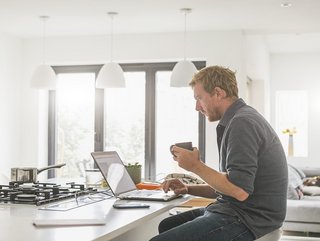 81% of government services are now available online, the study found
More than a quarter of the EU's funds designated for Covid-19 recovery is being spent on digital transformation, but governments need to do more
Public services across Europe are ripe for digital innovation, with health-related services of particular interest, and EU member states allocated more than 26% of the spending under the EU Recovery and Resilience Fund to digital transition.
The data emerged in the European Union's 2022 eGovernment Benchmark report produced by Capgemini, its subsidiary Sogeti, and consortium partners IDC and Politecnico di Milano. The report looks at eGovernment performance in the delivery of 95 services across nine life events including the birth of a child, moving home, and starting a business.
The study evaluated online public services on four dimensions: User Centricity and the extent to which services are available online; Transparency, the clarity with which public administrations provide information about how services are delivered; Key Enablers, the technological enablers in place for delivery of eGovernment services; and Cross-Border Services, the ease with which citizens from abroad are able to access and use online services. Countries receive an overall eGovernment score which ranges from 0% to 100%.
EU governments must rethink the digital user journey
In terms of User Centricity it was discovered that 81% of government services are now available online (with 6% of the services even delivered proactively by reusing data), 92% of government websites present information in a mobile-friendly way and 87% have a feedback function.
In terms of Transparency, 58% of government portals inform users on data use, for example to verify whether a person is eligible for a public sector service, but just 43%, indicate how long it will take to complete an online procedure. One third of administrations actively invite users to have a say in digital service design.
On the subject of Key Enablers, two thirds of all services enable users to identify themselves online with the use of official electronic identification. Data systems also help governments to pre-fill 67% of online application forms with information already known and more than three quarters of governments have implemented a digital mailbox and allow users to upload and download documentation.
When it comes to Cross-Border Services, 46% can be completed online by non-nationals, it was found, but key obstacles are language issues and the fact that only a quarter of the services accept eIDs from other European countries.
The digital leaders in Europe are Malta (96%) and Estonia (90%), where governments are the most effective and open to users from other European countries. Luxembourg (87%), Iceland (86%), the Netherlands (85%), Finland (85%), Denmark (84%), Lithuania (83%), Latvia (80%), Norway (79%), Spain (79%) and Portugal (78%) come next and the average performance across the EU nations averages 68%.
European administrations have challenges ahead, but the three main issues to be addressed are:
Rethink the user - Governments should consider the needs of both citizens and businesses, tailor services for nationals as well as cross-border users and ensure services meet the needs of those with disabilities.
Realign the user journey - Service gaps across multiple layers of government must be filled, and government portals should be used to help break down departmental silos in order to act as a single entity with clear governance.
Reinforce interoperability ambition - Governments should promote interoperable data exchange as connected and consistent systems enable governments to pre-fill more online application forms with information already known and pave the way for future e-identity credentials to create a more consistent eGovernment experience for users in different European countries.