European businesses must reboot digital strategy for growth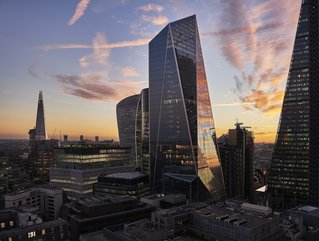 Businesses in Europe need to build their digital core as a matter of urgency to reinvent their approach to business and prosper in a world of challenges
European businesses must reinvent themselves to face unique challenges and address deficits in technology that are holding them back, according to a new report.
While 65 per cent of European business leaders agree they are facing the most challenging operating environment ever, 77 per cent are confident about their organisations' capacity to accelerate growth in an economic downturn, according to a new report from Accenture.
The report - Accelerating Europe's Path to Reinvention - explains found rising energy costs are the top challenge impacting margins for European companies, as mentioned by 19 per cent of respondents, followed by supply chain disruptions (14 per cent).
Despite these challenges, 81 per cent of European business leaders believe their organisations are well-positioned to capture future growth, having overcome the pandemic.
Released at the World Economic Forum's Annual Meeting in Davos, the report looks at the most pressing issues European companies face, their strengths and weaknesses, and how they can reinvent themselves to continuously adapt to a volatile world, while increasing competitiveness, accelerating growth and improving profitability.
"The resilience business leaders have demonstrated could explain their confidence in navigating current headwinds, including an energy crisis that is hitting Europe particularly hard," says Jean-Marc Ollagnier, CEO of Accenture for Europe.
"However, what is at stake for European companies is their competitiveness over the long term. The increasingly volatile macroeconomic environment, combined with the pace of technological innovation and the need to accelerate the energy transition, requires companies to engage in a deliberate strategy to continuously reinvent their business. It is through a Total Enterprise Reinvention that European companies can increase competitiveness and thrive over the long term."
The report, which analyses the financial performance of nearly 3,000 companies globally, found that while European companies report strong profitability, they are slower to grow revenues than their peers in North America and Asia Pacific. The report also examines how they perform compared with peers in North America and Asia Pacific across six areas: talent, technology, supply chain and operations, sales and customers, liquidity and costs, and sustainability.
Europe leads on sustainability and talent
According to the analysis, European businesses outperform their peers on sustainability, talent and liquidity and cost management. However, they are significantly behind in growing sales and in using technology to boost top-line growth.
European companies are also less likely to innovate using emerging technologies, shift to a technology-driven business model and have a digital-savvy leadership compared to North American and Asia Pacific companies.
"European companies' strong profitability and lower growth pattern suggest they are more likely to squeeze value from existing business streams than growing new ones," says Michael Brueckner, Chief Strategy Officer of Accenture for Europe. "While optimising costs and maximising current profitability are critical, it must be done to also generate liquidity to invest for the future. They should also capitalise on their strengths in sustainability and ability to deliver on employee experience while pursuing technology-driven growth opportunities."
According to the report, while European businesses have built extraordinary resilience in recent years, they must now reinvent themselves to address the unique challenges they face.
The report suggests strategic steps European companies must take to begin their reinvention, focusing on their strengths in sustainability and talent while addressing their deficits in technology and customer needs. These steps include:
Build their digital core quickly to enable business model reinvention: Drive continuous, compressed and scaled transformation, including by establishing a digital foundation using cloud, data and AI to scale new processes, innovations and solutions across the enterprise. This is an ongoing effort to build a platform for reinvention through transformation programs that fund themselves through the value they create.
Accelerate the energy transition: Work across ecosystems to centre the European economy around net zero and circular principles for global competitiveness.
Advocate for strong industry and governmental cooperation, policies and incentives to level the global playing field and fast-track execution. Accelerate cross-industry decarbonisation partnerships and foster large-scale adoption of early-stage solutions. Improving energy efficiency, not only to navigate the energy crisis but as a long-term solution to reduce emissions and costs.
Align to new customer needs: See customers within the context of their full lives, using human and machine intelligence to understand them and their motivations holistically and dynamically. Solve their shifting needs by replacing one-size-fits-all offerings with more personalised products and services, extended partnerships and rethinking talent, technology and processes to drive value and loyalty.

Make talent strategy core to business strategy: Place people at the centre of enterprise reinvention and establish chief human resources officers as the catalysts for change. Ensure strong connections and collaboration across the entire C-suite and bring all people along on the reinvention journey, creating new ways of working. Access and create talent innovatively, using technology and data to obtain a deep, granular understanding of current and next-generation skill needs. Infuse a culture of inclusion across the organisation, so people from all levels can contribute to their full potential, supported by a strong sense of belonging and purpose.
"Today, most companies are reinventing parts of their organisation," says Ollagnier. "But to succeed in a business environment that is currently being redefined, they will need to change everything from their operating models to new ways of working. These unprecedented times call for an unprecedented response from European companies."