Executive Q&A: Marc Lueck, CISO EMEA, Zscaler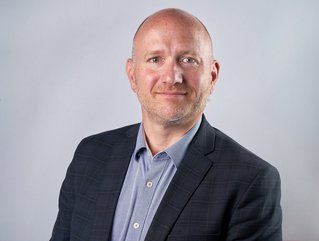 As we prepare to welcome the Zero Trust leaders to TECH LIVE LONDON this June 23-24, we take the opportunity to chat to Zscaler CISO of EMEA, Marc Lueck
One of our illustrious guests at this week's TECH LIVE LONDON is Zscaler, who have achieved incredible growth since their founding in 2007.
Today, they exist to create a world in which the exchange of information is always secure and seamless and their mission to anticipate, secure, and simplify the experience of doing business, transforming today and tomorrow.
Virtual guest speaker Ken Urquhart, Global Vice-President of 5G Strategy at Zscaler, will be part of a Fireside Chat 'AI & Machine learning in Cyber Security' (Virtual Cyber stage, Fri 10:30am, June 24), and speaking in two keynotes entitled: 'Risks using AI/ML for Cybersecurity' (Virtual Cyber stage, Fri 2:30pm, June 24) and 'Adoption risks in 5G and RAN' (Virtual Cloud & 5G stage, Thurs 10:30am, June 23).
To celebrate Zscaler's involvement in our event, we called upon Mark Lueck, CISO EMEA at Zscaler, to tell us more about the company and himself.

Can you tell us about your role and responsibilities?
"At Zscaler, I have three key roles. Firstly, I represent the organisation's internal security to customers and prospects, including our certifications and audit processes. In addition, I carry out thought leadership with public speaking and writing on the topics which are important to Zscaler such as zero trust. Lastly, and probably my favourite, is using my 25 years security practitioner experience to help customers get the most out of our platform and guiding them with their overall security strategy."
What is your point of difference as a business?
"Zscaler turns security architecture upside down by completely transforming the way its delivered. Previously, security was delivered at the network or host level – by choking traffic and impeding access, but Zscaler changes the architecture; security is applied to traffic, regardless of where it starts or ends. For me, and others that have been in the industry for a long time, this has been a major mental shift, as it's more universal and better overall."
What technology are you most looking forward to using more of?
"The most exciting for me is leveraging more sophisticated tools which let us react more intelligently to security threats. Automated penetration test tools really start to simulate attacks in a better and safer way. Deception technology is also interesting, as until recently, I'd always thought it was for incredibly mature organisations. However, it actually has a place in less mature ones, because it allows them to have a very high fidelity security event stream."
What has been your career highlight prior to your current role?
"In a previous role, I was essentially able to define what threat management meant, so my team and I created a threat intelligence management system. What I loved about this was being able to use multiple sources of threat intelligence, validate and verify them, and then start to remove whoever's fidelity was very low, which I found to be fascinating. Other commercial platforms have been built since then, but for me, that was a major highlight as we were ahead of the curve and able to build something useful really early on in the market."
What has been your highlight in your current role?
"Meeting and building relationships with some of those which in the past, I would have considered heroes. Being able to connect with global security CISOs from the top global 500 organisations, has been a huge highlight in my current role."
What is your leadership style?
"My preferred style is leading through guided questions because I believe people learn so much more when they're encouraged to come up with the answers themselves. Additionally, rather than simply telling customers what they should or shouldn't do, we want them to recognise the path ahead of them on their own."
What exciting plans do you have coming up as an organisation?
"We are refining and integrating our platform in exciting new ways. We can expect to see the future direction of the security industry with more intelligent controls and attack reduction. Going forward, our controls are going to become more intelligent and automated, which will make us less vulnerable to attacks."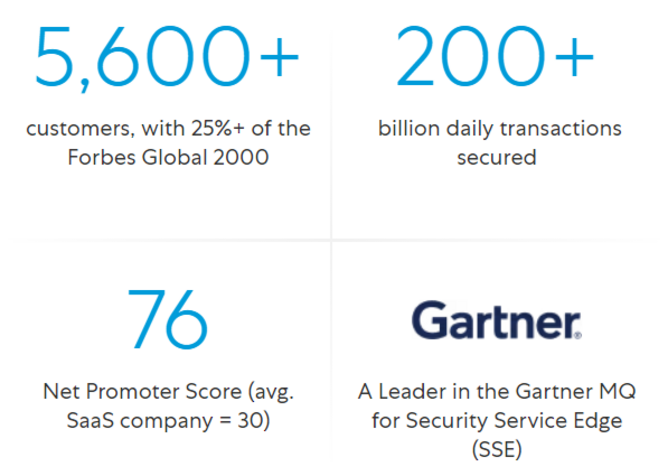 Zscaler.com
The marquee Tech event you simply cannot afford to miss!
TECH LIVE LONDON features inspiring keynotes and lively roundtables alongside fireside discussions and Q&A sessions from some of the world's largest companies and innovative start-ups.
Build impactful relationships through 1-2-1 networking and experience our TECH Showcase featuring the latest cutting-edge technology.
The two-day hybrid event will be held on the 23rd and 24th of June 2022, in-person and broadcast live via Brella, our fully interactive virtual platform. To attend in-person or virtually, claim your FREE ticket! See below for details.
Plan your route
First and foremost, we want you to have a nice and easy time getting to us, but you may be aware that there are planned rail strikes in the UK on June 23rd, the first day of TECH LIVE LONDON. However, there will be no rail strikes on the second day of the event, Friday 24th.
The strike will not affect the London Underground, so you will still be able to take the tube to Tobacco Dock. Other TfL services such as the DLR, London Overground and trams, will also not be affected.
How to get to Tobacco Dock
By train: The nearest train stations to Tobacco Dock are Shadwell Station, which is a five-minute walk, Wapping Rail Station, which is a six-minute walk, and Tower Hill Station, which is a 15-minute walk.
By overground and DLR: You can take the overground to Shadwell Station from Shoreditch (two stops), or the DLR from Canary Wharf (15 minutes) or Bank (1 stop).
By bus: Bus routes 100 and D3 run closest to Tobacco Dock
By car: You can also drive to Tobacco Dock and park at its dedicated car park. You can book your car parking space here: bit.ly/3Qkxpnm
If you fancy completing your trip to London with an overnight stay, view nearby accommodation here: bit.ly/3mHSv1r
Sign up free to Brella
As the event can be enjoyed both in-person and virtually, we encourage our attendees to sign up to Brella – which is free to download, and only takes a few minutes to sign up to.
Through Brella, you will be able to take a look at the full agenda, giving you the opportunity to set up meetings and networking opportunities in advance and at the event itself. You will also be able to join live speaker Q&As by sending questions through the app - all at your fingertips.
Sign up here: https://next.brella.io/join/June2022
Code to use if prompted: June2022
Meet the speaker
As our amazing speakers will be stealing the show, we want to make sure you don't miss a minute of what they have to say. Wherever your tech interests lie, our speakers will discuss the hottest topics, including the metaverse, DE&I, ESG, artificial intelligence, and much, much more.
But with so many amazing talks, make sure you have a full understanding of who will be covering what, so you can organise your priority list accordingly. To help you do so, we've been introducing all our lovely speakers on our website, so you can find out more about them ahead of the event.
And remember, if you have any questions for the speakers, you can log them on Brella ahead of time!
Make a schedule
With so much to do and see, you want to make sure that you know exactly where you need to be, and at what time. Choose live stages from MARCH8, TECHNOLOGY & AI, CYBER, and CLOUD & 5G.
Our best advice would be to take an in depth look at our agenda, which will help you gain a greater understanding of what will be happening and when.