Exec Q&A with Steve Neat, GM EMEA, Alation Inc.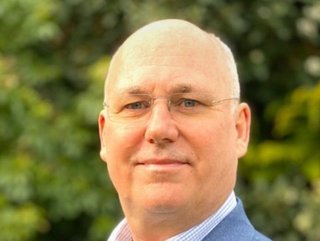 Alation Inc. is credited with creating the data catalog product category. GM of EMEA, Steve Neat, explains how their software serves the enterprise
Steve Neat is the GM of EMEA for Silicon Valley-based Alation, creators of the world's leading data catalog. It's an exciting time for the company, with Alation consistently being voted the best data catalog by analysts and the most loved by users that include the likes of Salesforce, Finnair, Munich Re, Scandinavian Airlines, and Pfizer.
His role is an inspiring blend of building the best team, which means attracting, engaging, growing, and retaining amazing talent in the region, and helping organisations across EMEA to build data cultures that embrace truly data-driven decision-making.
Neat joins us to reveal more about his and the company's intriguing journey so far, which has seen them gather over 300,000 subscribers, be voted one of Inc. Magazine's Best Places To Work 2022 and one of Gartner's top performers in their category for the Magic Quadrant.

How does Alation help its customers? Who are you helping within these organisations?
As the volume of data has exploded, so too has the demand to use it for decision making. But you can't figure out what data to analyse and use if you don't know how to find it. This is where the Alation Data Catalog comes in. We help our customers by providing a fundamentally better way to manage, find and govern trusted data.
The challenge is that people and organisations are still struggling with driving data literacy and building a data culture, particularly when, in many cases, data remains the preserve of specialists within data teams. Data can help drive more impactful business decisions regardless of a person's role - technical or non-technical - and this is when an organisation can start to better serve its customers and build real competitive advantage.
Alation plays a critical role by enabling all data users in an organisation - and these days that is everyone - to find and understand the data they need and know that it is trustworthy. Taking the example of one of our customers, Vattenfall, a large European energy firm, they describe Alation as being a bit like Google, enabling users across the organisation to add simple search terms to find and share the information they are looking for quickly, and create a culture where "people always know and trust the data they are working with."
What is your point of difference as a business?
Alation puts people first and ensures that it's easy to use and intuitive. This is a virtuous circle because the more insight it provides, the more adoption it creates, the more widely it spreads and the more conversations are had. The more accurate and trustworthy the data is, the more it becomes a fundamental, normal part of the business and helps to drive a meaningful data culture.
As our customers say, the best thing about the Alation Data Catalog is that everyone can use it. Making trustworthy data readily available to anyone and everyone within an organisation means that it rapidly starts to underpin the entire company culture and employee thinking.
What has been your career highlight prior to your current role?
I'd probably say that my career highlight to date was having the privilege of working with Siebel Systems for seven years when the company was creating a new category called CRM. Prior to that, there were hundreds of different applications offering to help organisations better manage their customer relationships which created a very fragmented market. Over the course of 5 years, Tom Siebel created a category where businesses could really start to value their customers and put them front and centre of their business.
This is actually the same shift that I'm seeing in the way businesses are treating their data assets. For me, there are clear parallels between CRM and what's happening in the data intelligence/catalog space in that they both help bring important assets together, where previously everything was fragmented. Now there's more clarity, trust, and accessibility for everyone.
You've not been at Alation for long, but what has been a highlight in your current role?
It has to be what we've achieved as a team in EMEA and the impact we're having on our customers. When I joined Alation 15 months ago, we were a team of 10 people and now we are 65 strong. I knew we'd succeed together, but what's impressed me is the speed at which we've grown. This tells me that we're doing the right thing, and the feedback we're getting from customers reaffirms the idea that we should keep doing what we're doing!
I also love to see the impact we are having on our customers. I've seen organisations go from simply being curious about becoming data-enabled to having thriving data cultures with data underpinning every decision being made, in a very short space of time.
How would you describe your leadership style?
It's very easy when faced with questions like this to reach for a leadership textbook and use some generic term to answer this question, but that doesn't quite work for me.
I'd like to say that my leadership style is a culmination of all the experience I've gained from working for great leaders like Tom Siebel, Larry Ellison, and Bill McDermott. By observing them, I've been able to develop my own leadership style that seems to have worked for the last 20 years.
Specifically, one thing that I think really underpins my leadership style is understanding what my role is within the team. I see my role ultimately as setting the vision and the plan for the team and then supporting them however necessary to be able to deliver against their individual and team objectives.
What exciting plans do you have coming up as an organisation?
Over the next year, we really want to build on the momentum we've generated and continue to expand our team in EMEA. This includes meeting the demands of our customers and having a greater local presence throughout the EMEA region.
We'll continue to evolve our approach to further partnerships and collaboration; earlier this year we launched the Open Data Quality Initiative which allows our customers to use whatever data quality product that works best for them whilst seamlessly integrating with our catalog. We believe that having this open, collaborative approach is really helping us to stand out from the crowd and better meet our customers' needs and improve our own product at the same time.