Executive profile: Alibaba Group's new CEO Eddie Wu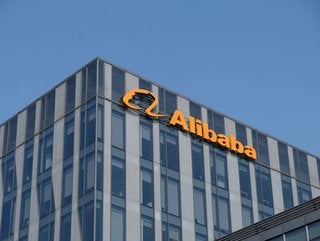 Alibaba said in late March that it would split into six business groups
Technology Magazine looks at Eddie Wu, announced this week as Alibaba Group's new CEO, who co-founded Alibaba in the late 1990s
This week Alibaba Group said its CEO and chairman Daniel Zhang would step down from the roles to focus on its cloud division as the Chinese e-commerce giant moves ahead with a plan to split into six business units.
The company announced that taking over the reins would be Eddie Wu, chairman of its Taobao and Tmall Group, as the group restructures into six business units in a latest executive reshuffle.
As reported by Reuters, Zhang said in a statement it was "the right time" for him to step down as the firm looks to implement a full spin-off of its cloud computing business, noting it was "inappropriate" for him to remain CEO and chairman while taking the cloud computing business public.
Who is the Alibaba Group's new CEO Eddie Wu?
Currently serving as Chairman of Taobao and Tmall Group, Alibaba's e-commerce services, Eddie Wu will take the Group CEO role from Zhang from September 10.
Wu is one of 19 original co-founders of Alibaba, and was the Group's first programmer in 1999. He is also credited internally with spearheading the tech company's transition to the mobile era with the launch of Taobao's mobile app.
Eddie Wu will take over as CEO of Alibaba Group in September
As reported by Business Chief Asia, as well as leading technology during the setup of the company, Wu has held various executive tech roles during his nearly 25-year career at Alibaba, including CTO roles both at Taobao, and at Alipay, Alibaba's mobile and online payment platform.
He has also served as director of subsidiary Alibaba Health Information Technology, and founded in 2015 Vision Plus Capital, a VC firm that focuses on investing in advanced technologies and digital healthcare.
Wu first met Jack Ma in 1996, when they both worked at China Yellow Pages. The following year, he followed Ma to Beijing to build Alibaba. Wu is also credited with introducing Ma to another Alibaba co-founder, Shi Yufeng, who at the time was working at the Central Weather Bureau.