Executive Q&A with Lynne Doherty, Sumo Logic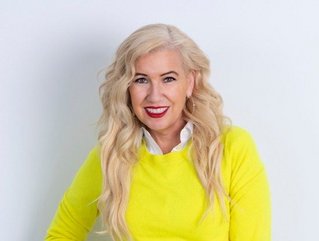 President Worldwide Field Operations at Sumo Logic, Lynne Doherty, discusses her past experience and role at the cloud-native SaaS platform, Sumo Logic
As President of Worldwide Field Operations at Sumo Logic, Doherty leads the global sales, partner, pre-sales engineering, and customer success teams. Sumo Logic makes digital experiences more reliable and empowers the people who power modern digital businesses with their SaaS analytics platform. Through a single cloud-native platform, they enable real-time insights and analytics across all data types and multiple use cases across industries.

Doherty adds that: "As an advocate for my customers, my team, and women in technology, I'm passionate about not only the creativity that drives disruption, but also accountability. Do what you say you will do. I set high standards, but I don't expect any more from others than what I expect from myself."

At Sumo Logic, her team exists to help organisations around the world succeed in the dynamic environment we live in.
Who are your customers?
As more businesses move to the cloud and are experiencing an unprecedented influx of data, we are empowering enterprises across industries globally such as Clorox, The Washington Post and LendingTree. We are empowering global enterprises to gain real-time, prioritised visibility into their security posture and stop threats with speed through our cloud-native solution.
Can you tell us a little about your career highlights?
I've had the chance to lead some amazing go-to-market teams over the years at various companies. In these leadership roles, the highlights were when I took the chance to try new experiences that allowed me to learn and grow: my first time leading a global team, experiencing an acquisition, rebranding a company, or going through an IPO. All these first-time experiences helped shape me and taught me valuable lessons that I have brought with me into my role at Sumo Logic.
What is the competitive business advantage of your company?
We offer the best-in-class log analytics SaaS in one cloud-native platform for both observability and security. That alone is a differentiator. Customers have a singular platform to secure, ensure application reliability, and gain insight into their cloud-native applications. Even our pricing and data tiering model is unique by offering our customers more flexible options to consume their data and scale their business.
What initially drew you to work for the company?
Three major things drew me to Sumo Logic: market, technology and the team. We are in a market that's booming and expected to grow to US$28bn+ in the next two years (observability and security) as the digital transformation accelerates and worldwide data hits 175 zettabytes by 2025. Our technology is the gold standard, meaning the platform we sell truly works to improve digital business and security. Sumo Logic's team is innovative, eager and hungry to win. It's a winning combination.
Describe some of your key market challenges right now
Overall, companies are trying to keep up with the digital transformation, but business challenges are forcing them to fall behind. Data is growing faster than IT budgets while organisations face a talent shortage. This is why Sumo Logic's platform is critical. Companies can still manage the complexities of the cloud while drawing actionable insights and protecting against threats.
What technologies are you looking to develop further?
Our product and engineering teams are always working on ways to enhance our features, products and portfolio. Sumo Logic made numerous acquisitions last year to continue to strengthen our security offerings with both cloud-native SIEM and SOAR.

Who are your key partners in your technology ecosystem?
We work with many partners across the world, from VARs/VADs, to ISVs, to MSSPs/MSPs and marketplaces like AWS. Being cloud-native, we've always had a strong relationship with AWS and we'll continue to foster this partnership as we grow the business.
What is your leadership style?
While my leadership style has evolved over the years, some of my methods have stayed the same. I'm a big proponent of creating a winning mindset and competitive culture inside our organisation and a believer in always learning to level up our skills. I also hold high importance on flawless execution, so I like to bring rigor, process and structure to my teams.
In terms of growth, what's next for your business?
We have nothing but an upside in our market. We are planning for success on a journey to accelerate our growth! We have the technology and the team to capitalise on the opportunity. I'm excited to see what more Sumo Logic can accomplish and continue to invest in more strategic partnerships to scale our business both in current and future markets.