Executive Q&A with Mika Vainio-Mattila of Digital Workforce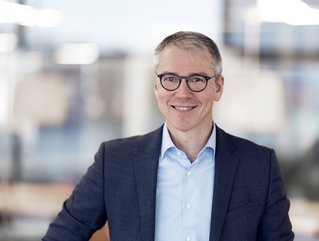 Mika Vainio-Mattila, CEO & Co-Founder of Digital Workforce, the cross-industry Intelligent Automation (IA) specialists, speaks to Technology Magazine
Mika Vainio-Mattila is co-founder and CEO at Finland's Digital Workforce, a leading Intelligent Automation (IA) services provider globally, provides services across: Healthcare, Financial Services, Manufacturing, Utilities and Customer Service sectors.
Mika plays an important role in the company's leadership, growth and strategic plans and was previously responsible for overseeing the professional services division at Digital Workforce with a strong focus on the North American operation.
Prior to working at Digital Workforce, Mika has held a long standing, international career within numerous senior positions at companies such as IBM where he worked for over 15 years and Mehiläinen.
He spoke to Technology Magazine about the many applications of IA.
Can you tell us your name, role and responsibilities?
My name is Mika Vainio-Mattila; I am CEO of Digital Workforce as well as one of its three co-founders. Since the company's inception seven years ago, I have undertaken a number of roles such as leading our North American operations and managing our professional services offering. Following my CEO appointment in 2021, my focus is on developing our strategic vision, achieving further international expansion and realising our growth plans.

Who are your customers?
Digital Workforce partners with over 200 enterprises worldwide, across a range of industries encompassing banking, finance, manufacturing, insurance and healthcare. However, the solutions we offer are not sector-specific - the gains afforded by Robotic Process Automation (RPA) can be leveraged in many other industries. The common thread uniting our customers is a high volume of manual processes that can be optimised using RPA to boost operational efficiencies. By partnering with Digital Workforce, our customers can remove many of the laborious, repetitive tasks within their business, freeing up employees' time for more purposeful work.

What is the competitive business advantage of your company?
Our team is formed of the best automation experts in the sector, securing our position as a trusted provider of Intelligent Automation (IA) services worldwide and a market leader in the Nordics. Our comprehensive product range includes managed cloud-based automation services; maintenance services, alongside advisory and implementation services. This makes us the perfect partner for any business looking for the fastest, easiest and most cost-effective route to implement IA across their operations.

What initially drew you to found the company?
My background is in IT technology and services and I hold a long-standing career in business consulting during my time at IBM, where I regularly worked with enterprises on their large-scale IT transformations. I have always championed digital infrastructure as the backbone of any business, but I noticed that too many organisations got stuck in long-tail IT projects that failed to get off the ground and deliver on ROI. The industry was calling out for a new approach that would allow organisations to build capacity, flexibility and agility into their digital infrastructure without wasting resources.
In 2015, I met my two other co-founders and was introduced to RPA. We saw its potential to revolutionise a company's digitisation efforts at a faster pace and for a fraction of the cost than ever before. I joined forces with Digital Workforce's other co-founders, and the rest is history.

Describe some of the key market challenges right now
The war for talent intensified during the Covid-19 pandemic. This is a challenge for us as our ability to innovate depends on the expertise of our people. On the other hand, difficulties attracting and retaining talent is pushing our customers to step up their investments in automation.
What technologies are you looking to develop further?
There are extensive opportunities for development in this industry, such as bringing in more advanced AI features and smart solutions to the RPA ecosystem to enhance the degree of intelligence offered.
I also see the potential of orchestrating even more complex business processes by incorporating technologies that go beyond RPA. For example, we're looking to broaden our multi-tech capabilities by working with our customers' backend systems and by adding in a "human-in-the-loop" functionality for enhanced verification and validation purposes.

Who are your key partners in your technology ecosystem?
We have a wide-ranging tech stack which powers our solutions and services. Our key partners in the RPA and Intelligent Automation space are Blue Prism, UI path, Automation Anywhere and Microsoft. We apply AI tools across the lifecycle of our product and use managing, monitoring and delivering services. We also work with a preferred partner to operate our cloud-based delivery model.

What is your leadership style?
I believe leadership is about shared direction, trust, and honesty. These values are reflected in my leadership style and our culture as a team. Employees need to feel empowered with trust in order to make effective decisions for the organisation to reach its goals.

In terms of growth, what's next for your business?
We are gearing up for major growth and international expansion. The Covid-19 pandemic has accelerated digitisation initiatives and, as established automation experts, there has never been a greater need for the vision and services we offer. We plan to build on the strong foundation we've developed in our current markets and verticals, to introduce our comprehensive range of scalable services in new territories and industries. Of course, we're also looking to shape the future of automation and will continue to develop multi-technology solutions which enable fast and flexible IA deployment for our customers.