Explosion of data is powering the insurance industry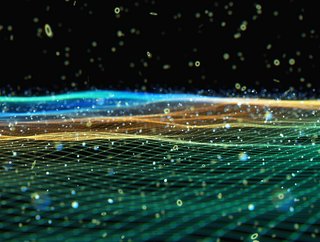 According to McKinsey & Company, insurance companies that offer best-in-class customer experiences are 80% more likely to retain customers than companies that don't
We live in an ever-increasingly data-dominated world. How insurance organisations handle that avalanche of information is critical to success
Thanks to the rise of smartphones, sensors, and connected vehicles and appliances, a data explosion has taken place in recent years. Increasingly vital, businesses that don't treat data as an integral part of their operations could be unable to continue in the near-future.
While only 3 of the 10 most valuable enterprises were actively taking a data-driven approach in 2008, that number has risen to 7 out of 10 today.
According to Accenture, the world produces five exabytes of data each day. By 2025, this is set to rise to a rate of 463 exabytes per day. It acts as a highly valuable tool for the insurance industry, which can use this data to: analyse trends and patterns, inform policy, assess risk, and identify fraud.
First coined in 2011 by Gartner, 'datafication' is the technological trend of converting peoples' activities into actionable stats. This has been enabled by a rise in technologies such as AI, ML, big data analytics, and predictive analytics. By collecting and harnessing this data, insurers can optimise the claims process, offer new, value-added solutions, and deliver a better overall experience for the consumer.
Importance of customer experience
According to McKinsey, insurance companies that offer best-in-class customer experiences are 80% more likely to retain customers than companies that don't. As Chris Moore, Head of ibott 1971 at Apollo, explains, there is an urgent need for the industry to digitalise and truly harness the power of data to provide better experiences to consumers.
"In the past, the insurance industry has relied on the knowledge that customers are always going to come to us," he comments. "However, new consumers – especially when it comes to big commercial clients – don't want that buyer-seller relationship anymore. What they want is a strategic partnership. When you look at that strategic partnership model, the major companies that are coming to say 'we want to buy huge levels of insurance' are massive digital companies. And for them, data and digitalisation aren't just important to their business, they are their business."
As Moore highlights, the overwhelming warning sign for the insurance industry is to not sit and do nothing. Last year, Tesla CEO Elon Musk announced plans to launch his company's own insurance offering, with a statement saying premiums would be calculated on driving behaviour rather than 'traditional factors like credit, age, gender, claim history, and driving records' used by traditional insurance providers.
"That, for me, is quite scary," says Moore. "I don't think Elon Musk wants to be an insurer. It's not that glamorous. But I think he's doing it because he's saying, 'I refuse to allow an industry to be a blocker of where I see the future'. And that's why I think we have to digitalise. If we don't, rest assured someone else will."
Managing massive quantities of data
With massive amounts of data on tap, how organisations handle that information is key. "I don't think many insurers have absolutely nailed what their key data strategy is," Moore comments. "We do a lot of business with Lyft, the ride-share company in North America, and I'll always remember the risk manager describing the insurance industry as 'data vampires', sucking up huge quantities of data and not knowing what to do with it.
"For the most part, he was right. I remember meeting with an insurance company in 2018. They weren't using any of their telematics data for pricing: they were collecting all this data and not even using it.
"And that's the challenge. There are huge amounts of data available, but you have to have a strategy of what you're using that data for."
With an avalanche of information, how insurers actually translate that data into action is key.
"From an underwriting point of view within our platform, we've seen there is a vast amount of data," comments Elliott Green, Sales Director at Genasys. "The challenge is about pulling out the key items that you actually need within that.
"We work with a lot of health insurers, which are now pushing a lot of messages to users to encourage them to perform more steps a day, for example, and rewarding them with lower premiums.
"Research has shown that 80% of illnesses are based on lifestyle. So, as an insurer, you are going to have fewer claims for health issues if people are doing more steps. It benefits both sides: it benefits the consumer who gets these rewards, and it benefits the insurer because fewer claims are coming in. It's all about using data in the right way to engage with the customers more."
Protecting consumers' data
The rising use of data is already providing benefits, but research from the University of Sydney, authored by Dr Zofia Bednarz, Lecturer in the Law School at University of Sydney, and co-authored by Dr Kayleen Manwaring, argued that the 'datafication' of insurer processes may fuel excessive data collection in the context of insurance contracts.
However, as Scott Logie – Customer Engagement Director at data business Sagacity and Chair of the Customer Engagement Committee at the Data and Marketing Association (DMA) – explains, consumers are frequently happy to share this data with insurers.
"From using step trackers to demonstrate they are physically active to proving they are a safe driver through a telematics device in their car, growing numbers of consumers are happy to share real-world data with insurers if it helps reduce their premiums," he comments. "This is great news for an industry that has always been driven by data: insurers can move on from metrics like people's age and postcode and get to know their policyholders much better than they have done to date."
In theory, this data can support more intelligent decision-making, such as giving cheaper quotes to lower-risk customers, while also being realistic about the additional risk others might pose. As Logie concludes, though, in practice, insurers have struggled to utilise data to its full potential.
"A major reason for this is that data is often stored on different systems, in varying formats, making it challenging for insurers to obtain a single view of customers or treat them as individuals," he says. "To get the most out of datafication, insurers need to ensure all customer data is accurate and easily retrievable so that it is then possible to apply analytics to uncover the insights that drive better decision making."