Five minutes with Markus Nispel, CTO EMEA, Extreme Networks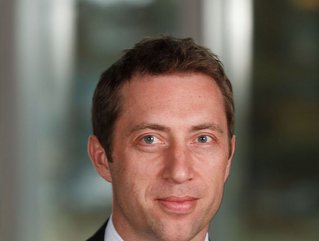 Markus Nispel speaks to Technology Magazine about viewing networking changes from the front row, the growth of cloud, and his predictions for the future
Please introduce yourself and tell us a little about your new role as CTO of EMEA
Having worked in the telecommunications and networking sector for over 25 years, I have been in the front row observing how the industry and the technology have changed, how customers benefit from those changes, how vendors disrupt and get disrupted, and, more recently, how digital transformation in enterprises has taken off.
Now, as CTO of EMEA at Extreme Networks – a strategic growth region and an engine for innovation – I'm driving the global office of the CTO thought-leadership activities, as well as heading up the incubator at the Office of the CTO. Triggered by inflections at different points in the market, technology and society, the mission of the incubator is to respond by driving initiatives from ideation through to prototype and, ultimately, MVP.
Within EMEA, my role includes activities to help customers look beyond the horizon and provide guidance in strategic IT decisions.
How has the networking sector changed since you began your career?
In short, everything has changed. Over the last decade in particular, we've seen a number of changes in the way networks are planned, built and operated. These include different competing technologies (FDDI, Token Ring and ATM to Ethernet/IP as the winner), the growth of cloud (both for networking and security), and the virtually infinite availability of processing and storage that comes along with it.
Perhaps most significantly, we've seen the democratisation of technology access. For example, what's currently happening with ML and AI, Virtualisation and Containerisation, Wi-Fi, Fabrics, and infinite distribution of the enterprise. Also, commoditisation at various levels has made technology more affordable while also triggering various disruptions of formerly perceived superior technology that vendors held on to for too long.
The recent years have largely been dominated by the pandemic and the geopolitical tensions that are driving the Infinite Enterprise, along with unprecedented supply chain constraints in the entire IT industry and beyond.
What are your proudest achievements in your career so far?
I am proud to have built a number of very successful teams and practices in my career in the areas of solutions' architecture, software engineering, and data science. Recently, I also built the Office of the CTO and its practice from the ground up at Extreme. The power of collaboration and inspiration that a high-performing team can experience and the results that they then achieve makes me proud to be involved in. Outcomes like successful products, new innovative solutions and various patents are a result of that outstanding team performance.
How do you foresee future technologies like Wi-Fi 7 supporting Extreme Networks' digital transformation?
Today, both Wi-Fi 6E and soon Wi-Fi 7 are critical elements for enterprises on their journey to impactful digital transformation. They both unlock significant capacity and performance benefits, while adding enterprise capabilities that enable new use cases requiring high-performance, low-latency right at the edge.
For example, industrial IoT or the latest AR/VR technologies across a range of industries. This is an opportunity for Extreme – as a leader in cloud-managed networking solutions, including WiFi – to help customers unlock that potential more effectively than with any other solution in the market.
Also, for ourselves as Extreme, being an Infinite Enterprise and embracing hybrid and flexible workplace policies means those new WiFi technologies are key to delivering outstanding employee experiences while working from their location of choice.
What future innovations in networking are you most excited by and why?
Through the power of the cloud and its capabilities, we can expect to see the operation of networks becoming increasingly "on autopilot", and therefore consumed as a service. In other words, there will be a lot of innovation in the operational and consumption models coming down the road.
In this post-pandemic era, the industry will also be faced with the challenge of providing security and reliable connectivity for the Infinite Enterprise, so how the sector will respond to this in the coming years is still to be determined. As well as this, it will be interesting to see how the importance of the edge will change market dynamics beyond just networking and security – enabling brand new use-cases – and, also, how certain segments of the security market converge in the future.
Another area of interest will be how enterprise and service-provider technologies can come together in a new edge architecture.
So, while some think networking is not exciting, this ongoing stream of innovations and technology disruption makes this industry a very exciting one to be in. And it never stops changing.