Five minutes with Prelini Udayan-Chiechi, Zendesk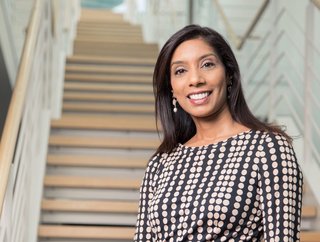 Prelini Udayan-Chiechi, SVP Global Digital & Regional Marketing, Zendesk
We speak with Prelini Udayan-Chiechi about Zendesk's award-winning output in the pandemic and her perspectives on the future of events
A passionate, driven, and team-orientated marketing leader, Prelini Udayan-Chiechi has more than 25 years of experience in the SaaS, IT, telco, and finance sectors.
She is an accomplished public speaker and thought leader, from blue chip and start-up companies through to global, EMEA & APAC roles, she joined Zendesk in 2017, having previously held roles at companies including IBM, Colt Technology Services, and Adobe.
Tell us about yourself and about your career so far
I started my career in marketing over 25 years ago, and it's been amazing to see how the industry has evolved since then. With experience in various marketing disciplines at companies such as IBM and Adobe, I've been able to recognise the importance of being data-driven and metrics-oriented as a marketer, but also having the skill to balance data with brand and creativity.
As I've advanced in my career, I've learned the importance of leading while removing obstacles for my teams, balanced with providing the right strategic direction and inspiration, and being involved in the details that matter. As a leader, it's important to strike that right balance between high level and detail. The more you know and understand, the more you can clear the path causing the greatest angst among your employees.
The pandemic was a real eye-opener for us all at Zendesk, and it really shifted the way we thought about marketing and how our audience interacts with content, engaging with us as a brand. We evolved our delivery of short-form content to the B2B world – through a TV Series that people could watch on YouTube or Vimeo. We were able to compete with the B2C world, winning Vimeo's Best of the Year award for Best Livestream event!
In all of this, it wasn't the award that mattered, but how the team came together to rise above the challenges we were all faced with, finding a new way of working and engaging with our audience. The chance we had to create something different, leading change, driving inspiration, and, ultimately, thriving as one team was the real winner.
What are your greatest qualities as a marketing professional?
You have to be able to be a visionary and think outside the box. I already mentioned the importance of being detail and metrics-oriented, but you've also got to be experimental and not afraid to fail. I've found that failing fast is the best way of learning, as you're able to constantly update and re-write the playbook.
Relationships are also key in marketing. You have to be empathetic and always think with a 'customer-first' mindset. In fact, our recent research, Zendesk CX Trends, showed 62% of UK consumers are more likely to purchase from a business that cares about their emotional state. Working with your teams closely and collaboratively only helps strengthen your relationships with customers, whilst also improving your overall team culture.
Tell us about the Zendesk Morning Show, and what inspired it?
It was the first weekend in March 2020, and I was preparing to fly to Miami for our annual customer event – Zendesk Relate. My manager had sent me a text the night before, raising concerns about the rise of COVID-19 and whether the event should still go ahead. In the morning, I woke up at 6am to a message saying that I shouldn't jump on the flight.
That weekend, I watched Apple TV's Morning Show, and was inspired to think of the B2B world in a new light in how we engaged with our customers. Zendesk Morning Show was born that week, and, with the support, dedication – and commitment of over 200+ employees across the company – we made something special during a super hard time in history.
I'm forever grateful that the idea was brought to life and kept evolving, and we worked together as a team to make it what it became. It took an entire employee base, customers and partners, who believed in the concept to bring it to life.
In a post-COVID world, what are your perspectives on events – are virtual and hybrid events here to stay?
There is always going to be a need and value for in person interactions. However, the pandemic has changed the way we now think and approach these events. I do believe there is less need for large scale events – it's not great for the environment, carbon footprint, and frankly, not the best use of time with the travel commitment usually required. This is, however, where hybrid gatherings can be extremely valuable.
I believe broadcasting globally, and having smaller-scaled, intentional events and interactions in local locations is key in this economic climate. It's the networking, discussions, and interactions that people are attracted to. And, as long as we are still able to foster environments where we can learn from our peers and engage with industry experts, then I don't see the problem with reducing the size of these events! Smaller scale could mean 20 or it could be 200.
I'm sure in some instances there will always be a need for the larger events of 5000-plus, but not to the scale it was in the past. So, unless you're hosting an event and you're a company whose revenue model is built on events, I believe that large trade shows and traditional conferences will be seeing a big change in the coming years, as we see hybrid continue to evolve and grow.