Five minutes with: Simon Walker, Co-founder and CCO, Kubrick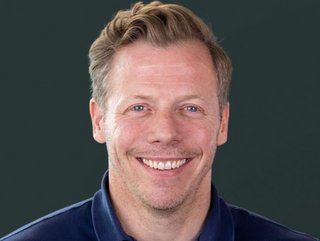 Kubrick's Co-founder and CCO speaks to Technology Magazine about how the company innovates with clients and technology partners
Simon Walker founded Kubrick with Managing Partner Tim Smeaton in response to the expanding technology skills gap, which has continued to accelerate with an acute shortage in the data, artificial intelligence (AI), and cloud space.
With 20 years of experience as a business partnership, Walker and Smeaton shared a vision of an alternative model that could solve this most pressing issue for businesses and society at large, helping organisations to evolve and embrace next-generation technology, while kick-starting the careers of our future workforce and leaders.
Can you tell us about your role and responsibilities?
I am the Chief Commercial Officer and Co-Founder at Kubrick. In terms of my role within Kubrick, I work closely with clients and technology partners to understand and anticipate upcoming challenges in the rapidly evolving world of tech. A big focus of mine is improving diversity and inclusion in data and AI – Kubrick is on a mission to remove the significant financial barriers preventing many people from upskilling and entering our industry.
What is your point of difference as a business?
Kubrick creates a specialised workforce to help solve the digital skills emergency and meet immediate business needs, as well as build teams for long-term transformations. We actively seek smart, adaptable, and diverse talent from a diverse range of backgrounds and experience including graduates, junior professional and career pivoters.
Our process is unique in that we provide successful candidates with employment with Kubrick, an intensive 15-week paid training placement and equip them with practical digital skills that will support our clients to innovate and thrive in the fourth industrial revolution.
Once Kubrick consultants are onsite, we continue to provide support from senior Kubrick consultants, tech specialists and performance coaches.
Additionally, Kubrick's Blended Squad offering provides clients with flexible resourcing solutions that provide Kubrick consultants with leadership, removing any strain on their management bandwidth.
What technology are you most looking forward to using more of?
While I'm not a direct user of the technology, we are continually innovating with clients and our technology partners to meet the increasing demand for solutions that drive value from data. For example, we have been working more closely with Collibra – a data intelligence company that specialises in finding the perfect balance between powerful analytics and ease of use.
We will also be working closely with them on data cataloguing, data quality, and data governance solutions to synthesise data across multiple dictionaries and help businesses make more accurate, informed decisions.
What was your career highlight prior to your current role?
Prior to starting Kubrick, I joined forces with my business partner, Tim Smeaton, in 2000 to launch a search business that specialised in finding talent with both technical skills and business literacy – a much sought-after combination of the time. This experience was invaluable, we grew a business from a small, niche operator to a global listed company that traded in 70+ countries with over 500 members of staff.

What has been your career highlight in your current role?
A real highlight has been witnessing the amazing progress of our alumni. I've seen individuals with little or no background in data rapidly attain senior positions in amazing organisations and drive real change within them. In fact, 92% of our alumni agree that Kubrick accelerated their career faster than a typical organisation. It is also great to hear from our alumni that Kubrick is becoming a benchmark in quality and, even after they have left, association with us continues to help them in their career.
What is your leadership style?
I know it may sound cheesy, but I'm incredibly collaborative and take the time to understand my team on a personal level so I can decipher their needs and embrace their differences. I am enthusiastic about building a business that is diverse; pulling on the strengths of each person's unique experiences, cultural background, and capabilities to work together toward a common goal and vision.
I enjoy seeing my team understand the vision and what their individual role is in helping to achieve our wider objectives. I believe this drives an empowered culture where people enjoy a high level of accountability and responsibility
What exciting plans do you have coming up as an organisation?
Given the success we have seen in the UK, we are looking forward to expanding our operations globally – starting with the opening of our first US office in New York and plans to hire another thirty consultants in June. We want to tap into the American market – training consultants but also helping businesses harness the power of data and next-generation technology.
Another important development is our online consultant training platform, which will be open to our alumni. The platform offers interactive skills development, all our training resources, and an online community for our consultants to connect with each other. Our goal is to make Kubrick a career partner for life and, with the rapidly changing technology landscape, having an online space with all these resources ensures that our people's skills continue to evolve beyond their time in their training and beyond Kubrick.