Five minutes with: Vishal Kapoor, Kyndryl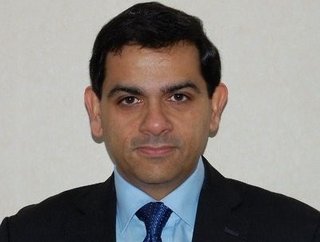 Kyndryl's Applications, Data & AI Practice Leader, Vishal Kapoor shares how the company helps others as they overcome challenges associated with scaling AI
Tell me about Kyndryl, your role and your responsibilities.
Kyndryl is the world's largest information technology infrastructure services provider that designs, runs and manages complex, mission-critical information systems for global businesses and organisations, including 75% of the Fortune 100. More than 90,000 Kyndryl employees support and provide services to more than 4,000 customers in over 60 countries around the world.
I am the Applications, Data & AI Practice Leader at Kyndryl. In this role, I lead the team of applications, data, and AI experts ensuring they are developing market-leading solutions and supporting customer teams with the technology and solutions customers need most.
What challenges have you identified that organisations need to overcome in transforming AI from simply aspirational, to truly scalable and intelligent solutions?
Organisations today have sporadic and disproportionate data – including quality, size, privacy issues. Clients are really looking for observability around data and what it means in the data workflow – and how that workflow supports the last mile through the supply chain to deliver sustainable analytics with clear business realisation outcomes from design thinking.
Extracting the value of data and driving actionable insights is challenging and complex. Organisations must deal with legacy systems that have data silos and excruciating data extraction challenges. There are undefined workflows that are in unorganised data swamps across applications and infrastructure that are time consuming and with limited visibility. Sporadic data assets impair the decision process for support and automation. Poor supply chain across many persons causes 'garbage in garbage out' throughput and is the cause of many failed AI programs.
It doesn't take a village to achieve a successful program, but it does require attention to the right mix of technology and business resources. Because of these challenges, organisations face headwinds across their skills and resources and their ability to provide strategic direction and intent to the program. There is a vacuum of tribal knowledge around the current environment, with no thought leadership around modernising the estate which impacts the inability to seek investments and business cases. All of this leads to a lethargic workforce and initiatives within an organisation.
How does Kyndryl help with this?
Kyndryl has a simple three step framework to help our clients:
Establish a data and AI foundation that brings in good quality of data through the hundreds and thousands of pipelines within the enterprise. It's not just clean data, but also relevant data that would provide the right business outcome and impact. Experimentation around AI is encouraged through agile work packets that drive incremental value, with a focus on scale once a rhythm is established to leverage the data fabric framework. We then make certain that the organisation's infrastructure assets are ready and able to support the scale.
Deliver business impact by leveraging design thinking to accentuate actionable outcomes across core enterprise functions such as HR/Finance and business processes such as customer experience. We create business value drivers with clear goals and KPIs that can truly capture outcomes, using a financial operation modelling for measuring costs and consumption.
Scale AI through a factory model which can drive large enterprise deployment across the organisation, creating a culture of democratisation and monetisation of AI.
Can you implement AI without a data strategy? Do you think one can exist without the other in business?
CXOs have the vision to be an intelligent enterprise more than ever through digital transformation leveraging data. The pandemic has only fueled this for companies to be more data driven. But the biggest problem is availability of the right data that can drive contextualisation for driving business decisions. Data is the new business natural resource. It is also an embarrassment of riches: too much data. Defining what "data" means to an organisation and to the consumers that it serves is not always obvious. It needs to be discovered. It is all about extracting data value through the quality of the data, and this requires a collaborative approach in both the functional and business aspects of the organisation.
What's next for Kyndryl?
Kyndryl is now working with several clients worldwide on driving forward their data driven enterprise strategy, data modernisation, data integration and data governance initiatives whilst looking at opportunities to scale and realise value from their AI projects. We have a robust partner eco-system which cuts across cloud service providers, niche data management technology providers in the data modernisation, governance space.
We have also developed a unique solution that addresses common pitfalls such as missing observability, quality, reliability etc. when it comes to managing data sprawls across multiple data platforms. The solution is called Augmented Data and Analytics Console and offers a unified service plane and control plane to manage data in the underlying data platforms. We continue to engage with clients in advisory, implementation and managed services capacity with the guiding principle of meeting the CDOs/ CISOs/ CMOs where they are in their current data management and AI journey and collaborate towards propelling their journey onwards and upwards.