Flo Group delivers OTM with excellence in client-centricity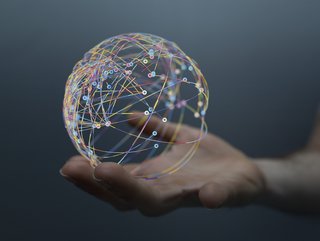 Flo Group
As the leading OTM implementation partner, Flo Group's CEO Michiel Keijzer shares how its expert consultants deliver customer-centric strategy and outcome
With circa 250 consultants globally, Flo Group is the market leader for Oracle Transportation Management System (TMS) implementation. With core teams in Europe, India, and South America, Flo is home to many senior experts with more than 15 years of experience driving knowledge around the Oracle product, which is helping support small and large scale businesses.
Built on a people-centric culture, Flo enables its consultants to develop and grow with echoing effects across its team and client base, delivering excellence and a like-minded approach to transport management.
To achieve this, Flo Group's CEO, Michiel Keijzer, explained how Flo has created a templated approach to large scale programmes, upon which its consultants can build to support businesses operating globally.
"The template can subsequently have functionality and locations added to ensure the solution meets local needs where required," says Keijzer. "We do encourage our clients to keep localisations to a minimum for ease of solution ownership going forward."
In the early stage of Oracle TMS rollout, Flo is heavily involved in the process to ensure a successful execution, where consultants are able to get clients on board with the solution for their own specific use cases.
"Our consultants will develop the core solution and then support the global deployment for each regional roll out," says Keijzer. "During the roll-out stage, we will work with the clients' own teams as they become more familiar with the solution. After each 'go live' during a deployment, we will hand over to the Flo support team that offers 24/7/365 live solution support and is thereby able to cover any timezone."
This client-centric approach inherently puts Flo in a great position to meet and exceed customer expectations, which has been critical to its success and a leading component of its journey to Oracle Transport Management (OTM) stewardship. As an advocate of the OTM solution, Flo looks to develop a client-specific process around its chosen solution to enable a more unique approach to implementation and drive the solution rollout towards its clients' overall business goals.
"It is often the case that the client has a clear view on what is possible with OTM. We can show them more than can be achieved than the customer originally expected," says Keijzer. " OTM is a comprehensive solution and the knowledge of our team enables our clients to exploit the solution to the appropriate level."
An example of Flo's implementation success can be found in its partnership with various leading organisations, including Volvo and Lufthansa Technik.
"For Volvo we helped implement OTM initially during 2010 to 2011, and we still provide support for Volvo's OTM solution along with change requests. Volvo is one of our many long-term clients," says Keijzer.
"Lufthansa uses OTM for the shipment of spare parts for its aircraft fleet around the world. This includes 'Aircraft of Ground' situations, where parts have to be shipped as fast as possible to the stranded aircraft. Now, it is moving to Oracle's OTM Cloud solution which is a project Flo is conducting."
Read the Henkel's full digital report HERE.