Fluent Order Management drives business & customer benefits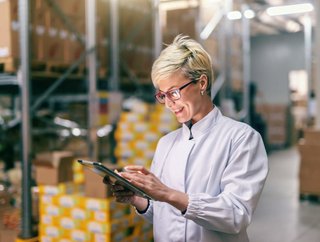 Fluent Commerce
Jamie Cairns, Chief Strategy Officer at Fluent Commerce, on how its order management platform enhances operational efficiency and customer experience
Fluent Commerce is a global software company focused on distributed order management. Its cloud-native platform, Fluent Order Management, provides accurate and near real-time inventory availability across multiple locations, order orchestration, fulfilment optimisation, fulfilment location management, in-store pick and pack, customer service, and reporting to transform inventory and fulfilment complexity into a competitive advantage.
As Jamie Cairns, Chief Strategy Officer at Fluent Commerce explains, the process of managing orders begins with inventory data. "Being able to unify a view of inventory and then syndicating that inventory data out across a range of different channels lets you improve the customer experience," Cairns comments. That, in turn, has a range of different operational efficiency benefits, reducing costs by reducing split shipments, cancelled orders, and customer service calls.
As Cairns describes, order management represents an opportunity for retailers and B2B organisations to harness inventory data to provide real-world benefits. One of their recent innovations, Fluent Big Inventory, is about unifying in near real-time those inventory sources, enabling all systems to become inventory aware.
"It is not just about enhancing the order fulfilment process, which is typically what has been the domain of an order management system," Cairns explains. "It's about making inventory data available to other systems, like search, as well and ultimately being able to personalise search results based on inventory.
"I think we've probably all faced frustrations of display advertising," Cairns comments. "I certainly did when buying my son a pair of trainers. I searched for a pair that was out of stock. Over the next couple of weeks, everywhere I went on the web I was seeing a display ad for that same pair of trainers that I knew was out of stock.
"That's costing that retailer money to continue to advertise to me. So making those ads inventory-aware is a more effective use of that spend."
With changing customer preferences in recent years, brands have had to adapt quickly. As Cairns explains, Fluent's approach to order management is to not only provide a robust software-as-a-service platform but to do so at a lower total cost. That allows businesses to move quickly and meet customer expectations in an efficient manner.
"We have the benefit of not being a 30-year-old software company with legacy software that's been transitioned to the cloud," he explains. "Born in the cloud at the enterprise tier, we have the ability to adapt quickly using business user tools rather than big lengthy development cycles."
As a result, during the COVID-19 pandemic when stores were closed to walk-in customers, Fluent Order Management enabled businesses to adapt quickly. "Stores still had inventory and there were huge spikes in online demand," Cairns explains. "Our customers were able to adapt in a matter of a day to completely change their fulfilment workflows.
"That's just one example, but all of our customers use the platform in different ways and they're all able to tailor that to their own requirements. Digital agility is essential," he concludes. "We are not trying to predict what the future is, but to provide a toolset that allows you to adapt as the future evolves."
Read the full Kingfisher Plc's digital report HERE.