From ELIZA to ChatGPT: The evolution of chatbots technology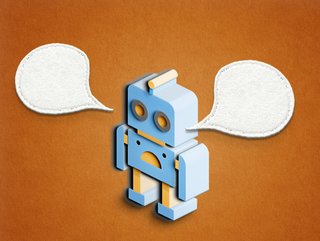 With evolving artificial intelligence technology, chatbots are becoming smarter and faster. Technology Magazine looks at the history of chatbot technology
Since the first chatbot, ELIZA, was developed by MIT professor Joseph Weizenbaum in the 1960s, the technology has undergone a transformation.

The latest development so far is ChatGPT by OpenAI: a prototype dialogue-based AI chatbot capable of understanding natural human language, with the ability to answer follow-up questions, admit its mistakes, challenge incorrect premises, and reject inappropriate requests.

Below, Technology Magazine takes a look at some of the milestones in the development of chatbots technology.

1966: ELIZA
The first chatbot, ELIZA, was created by MIT professor Joseph Weizenbaum. It used pattern matching and substitution methodology to simulate conversation, and was intended to mimic human conversation.
ELIZA could not converse with true understanding, but many early users were convinced of ELIZA's intelligence, despite Weizenbaum's insistence to the contrary.
1992: Dr Sbaitso
Created for MS-Dos, Dr Sbaitso was one of the earliest efforts of incorporating AI into a chatbot.
Distributed with various sound cards manufactured by Creative Technology, the program "conversed" with the user as if it were a psychologist and was designed to showcase voices the cards were able to produce.
1995: A.L.I.C.E
Inspired by ELIZA, A.L.I.C.E. was a natural language processing chatbot that engaged in a conversation with a human.
The program simulated chatting with a real person over the internet and could tell a user its age, hobbies and other fascinating facts, as well as answering the user's dialogue.
2001: Smarterchild
Developed by ActiveBuddy, Smarterchild was available on AOL IM and MSN Messenger and could carry out fun conversations with quick data access to other services.
It became very popular with users, attracting over 30 million Instant Messenger "buddies" on AIM (AOL), MSN and Yahoo Messenger over the course of its lifetime.
2010: Siri
Formed by Apple for iOS in 2010, Siri is an intelligent personal assistant and learning navigator that uses a natural language UI that became the blueprint system for all AI bots and PAs after that.
It paved a way for other similar tools including Google Assistant, launched in 2012, and Microsoft's Cortana and Amazon's Alexa, both launched in 2014.
2022: LaMDA
Google launches an app that lets users interact with its Lamda AI.
The company began allowing users to download and register for the AI Test Kitchen App, using a Google account on either Android or Apple devices.
First revealed in May, it lets users chat with LaMDA in a rolling set of test demos.