From the edge of space to the edge of the network
By Wayne Carter, Vice President, Engineering at Couchbase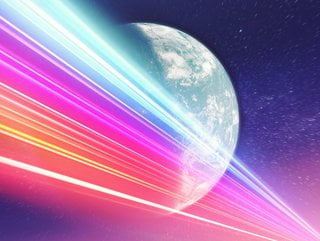 With networks acting as the glue that knits modern applications together, high levels of reliability, speed and coverage are keys to success.
If data is the lifeblood of enterprise applications, networks are the arteries – and we are always trying to make those arteries bigger and faster so we can keep pushing the limits of capabilities and performance. After all, apps can only be as available and fast as the network underpinning them.
Throughout this process, it's clear that no single network will ever be able to deliver the speed and bandwidth modern applications demand, to everywhere on earth. Wired networks guarantee speed, but limit coverage. Wireless networks increase coverage, but are often slower and vulnerable to disruption. And even with 5G promising speeds four to five times faster than 4G, it's still limited by roll-out.
Even with these options, networking is still unreachable in many locations – not just oceans or wilderness, but even within major cities we still often encounter "black spots" where connectivity simply disappears. With networks acting as the glue that knits modern applications together, high levels of reliability, speed and coverage are keys to success.
Reach for the stars
Enter satellite broadband. The concept itself is not new – militaries have been relying on satellite connections since the 20th century. But recently we've seen an explosion of service providers, from stalwarts such as HughesNet and Viasat to new entrants like Starlink and OneWeb. Key to this has been increased variety in how satellite broadband is provided: whether from high-capacity satellites in high geostationary orbit that can offer hundreds of gigabits of bandwidth to the areas they cover, to constellations of hundreds or thousands of smaller satellites in low earth orbit that between them can offer coverage around the globe.
These services each have their own benefits and drawbacks – whether in terms of speed, latency, reliability, or their impact on other satellites and spacecraft. But the ultimate result is that people in areas where connectivity has been unreliable or completely unavailable can gain access to education, health services and even communications support during natural disasters.
Ladies and Gentlemen we are floating in space
For instance, cruise line giant Royal Caribbean uses satellite connectivity to provide high-speed internet to passengers and crew onboard its cruise ships. But high-speed internet is only the tip of what Royal Caribbean can offer. Passengers on board can order food, buy merchandise, add travel amenities and access guest services using applications and wearable devices. On the other side of the coin, the crew can use their own devices to take inventory, transact purchases and conduct inspections.
These applications can significantly improve the guest experience, and help crew do their jobs more effectively and with minimum stress. But they also need to be always available. And no network will make apps 100% available and real-time fast by itself. There are certain variables that all networks, whether wired, wireless, 5G or next-gen celestial, must contend with. Signal degradation, line condition, mechanical failure and something as simple as cloud cover can affect speed and availability. Even if one network is faster or more reliable, ultimately none is immune to disruption and slowdown.
Cutting the tether
For an environment such as a cruise ship – where generally there will only be a single network available, the satellite connection – this is even more true. It's clear that if applications are going to deliver on their promises, we need a modern approach. As Royal Caribbean itself has said, "…an operation needs to be connected all the time for our business and guests..." Simply put, modern businesses that depend on modern apps cannot afford even the slightest slowness or downtime.
The only solution to providing always-connected apps that can guarantee the performance an organisation needs is to embrace the idea of edge computing. While definitions may vary, the general consensus is an architecture characterised by a distributed cloud architecture made up of local micro data centres. Rather than structuring networks around a 'core', where data is continually sent for processing and analysis, edge networks enable data to be processed by the micro data centres at the 'edge' of the network. This minimises the need for data to be sent back and forth at all times, so removing the need for a constant satellite link to connect with a central server. Instead, systems can exist at the near side of the network, coupled with a database that supports this mode of operation and can synchronise when able with a centralised server.
Of course, this approach isn't limited to cruise liners. From airlines that want to offer a first-class experience to passengers; to mines, wind farms or other industrial concerns far from civilisation; to remote communities who know any 5G or fibre connections will be a long time coming, combining the best ideas of Edge computing with the right high-speed network can make truly 21st century applications a reality.