Gary Brotman: from the music industry to machine learning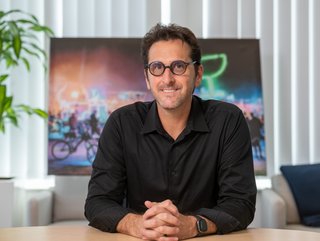 Secondmind CEO Gary Brotman speaks to Technology Magazine about parallels between the music industry and AI, and being inspired by machine learning
Music and technology have been constants in the life of Secondmind CEO Gary Brotman.
Having held product and marketing leadership positions at successful startups and established enterprises including Musicmatch and Yahoo, he served as the Head of AI Strategy and Product Planning at Qualcomm, where he spearheaded the development and commercialisation of the company's AI Engine across the Snapdragon Mobile Platform portfolio, before joining Secondmind in October 2019 and being made CEO in 2021.
You used to work in the music industry – what was that like and what did you learn?
"Music and technology have been constants in my life and I've been fortunate to weave them together throughout my career," he says. "At the centre of it all has been an almost unquenchable thirst for knowledge and a desire to create and evangelise new stuff that improves peoples' lives.
"There are many parallels between the music industry and the AI and machine learning domain," he adds. "The dawn of MP3s, expanded reach of the Internet, and access to a 'celestial jukebox' let consumers gorge on more music than they could listen to over multiple lifetimes. This transformed the business of music and resulted in new ways for music fans to engage with artists and their music. Similarly, the proliferation of AI and machine learning (ML) technology has catalysed business and cultural transformation globally."
How did using ML inspire you?
Brotman was first inspired by ML at Musicmatch, when developing a popular desktop software app called Musicmatch Jukebox.
"At the core of all Musicmatch products was a unique music recommendation engine powered by early ML algorithms focused on collaborative filtering," says Brotman. "While other recommendation engines relied on explicit input from users, the Musicmatch engine observed what people actually listened to and how they interacted with the music. Musicmatch generated the most eclectic and often unexpectedly appealing listening experiences of any music services that have existed to date.
"This experience motivated me to focus my career on digital music over the next 15 years, which included the first half of my nearly decade-long tenure at Qualcomm. It was there that I completed my transition from marketing to product management, but the biggest shift was from music tech to ML and AI.
"I suffered from imposter syndrome the first few months on the Snapdragon product management team, where I was surrounded by ace electrical engineers and computer scientists," says Brotman. "What I soon realised was that I had developed a deeper understanding of AI and ML than some of my peers. I didn't know how to train a neural network or design a chip, but I understood the potential for this 'new software' to improve and create new user experiences at the edge.
"It was also at Qualcomm that I recognised the importance of AI and ML in making autonomous, connected and ultimately more sustainable driving a reality. Deep learning is key to ensuring self-driving cars are safe and enabling new personalised experiences in the car. "
What kinds of products do you produce at Secondmind?
"Secondmind helps automotive engineers design better cars, faster," Brotman says. "To achieve this, we're developing cloud-based software for automotive engineers to optimise the design and calibration of complex systems in half the time with less data.
"Our Active Learning platform tackles the most complex engineering challenges facing car makers today and accelerates the transition to electrification and green mobility. The platform is also evolving to address the staggering complexity of the future software defined vehicle - complexity that is already outpacing software development productivity by 400%.
What is the virtualisation story behind the AI the company deploys now?
"A key to achieving efficiency in design and development is virtualising the process and relying less on fabricating and validating physical prototypes," Brotman says. "Our Active Learning platform was originally designed to optimise the performance of physical systems, like eMotors and engines, and it can do the same for a virtual system produced by a simulator.
"We're now using the same approach to virtually optimise the design of complex systems earlier in the development process, with the end goal of giving engineers more design flexibility and compressing the development cycle from years to months to meet market demands faster."