Generative AI set to enable a hyperautomated future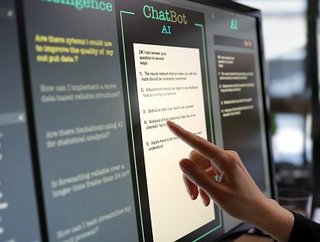 Generative AI
Combining generative AI and hyperautomation will offer numerous possibilities for businesses, enabling them to automate complex tasks and processes
A term coined by Gartner in 2020, hyperautomation is a disciplined, business-driven approach that organisations use to rapidly identify, vet, and automate as many business and IT processes as possible. According to robotic process automation (RPA) software company UiPath, hyperautomation brings together several components of process automation, integrating tools and technologies that amplify the ability to automate work. 
"It starts with RPA at its core, expanding automation capability with artificial intelligence (AI), process mining, analytics, and other advanced tools," UiPath explains. "The idea is to automate more and more knowledge work, and engage everyone in an organisation to be part of the transformation."
According to research by McKinsey and Company, however, 69% of enterprises are yet to implement any process automation. "Businesses should be focused on delivering a better experience for customers and on innovating, not using their teams to process repetitive tasks that are full of errors," states a 2023 report on hyperautomation by Activant Research.
Technology Magazine spoke with Boris Krumrey, Global VP of Automation Innovations at UiPath, about the future of hyperautomation and how generative AI could change the landscape going forward.

The key differences between automation and AI-powered automation
As Krumrey describes, AI-powered automation is taking the technology to a whole new level: "First, there's the scope of what the technology can do. Automation typically refers to the use of technology to perform manual or repetitive tasks. In contrast, AI-powered enterprise automation is an end-to-end solution that combines various advanced technologies – including AI and ML – to automate complex business processes.
"While automation may only involve a single technology such as RPA, AI-powered automation integrates, alongside RPA, several other components such as AI, machine learning, process mining, data analytics, and natural language processing, among others."

Generative AI alongside automation to drive value for businesses
As Ipsos describes, while the domain of Generative AI has been growing in recent years, OpenAI's ChatGPT accelerated its adoption and broke through as the first "mass" Generative AI application.
From redefining customer experiences to optimising operations, today, companies are leveraging the technology's transformative power to unlock new opportunities, drive innovation, and gain a competitive edge.
"The rise of generative AI is a very exciting development in the world of automation, as generative AI and automation can work together to unlock revolutionary benefits for businesses," Krumrey explains. "There are a number of ways in which generative AI can be used in enterprise automation, with some of the key applications being content generation, natural language processing, and predictive analytics.
"Generative AI can be used to create content for marketing, such as social media posts, product descriptions, and blog articles. This can help businesses scale their content production while improving the quality and relevance of their messaging.
"Alongside this," Krumrey adds, "the natural language processing abilities of generative AI can be used to analyse and generate human-like language that is perfect for chatbots and virtual assistants, helping businesses improve customer service and support functions.
"In terms of predictive analytics, businesses can use AI-powered automation to analyse large amounts of data and generate predictive insights that can help businesses make better decisions. For example, it could be used to predict customer behaviour, identify trends, and optimise supply chain operations."

UiPath helps organisations unlock the potential of AI-powered automation
UiPath provides a complete end-to-end business automation platform that enables enterprises to scale automation across the organisation quickly. The platform supports every phase of the automation lifecycle, from process discovery and design to implementation and maintenance.
"One of the main benefits of AI-powered enterprise automation is its advanced complexity thanks to the ability to integrate multiple different components into the same workflow," Krumrey asserts. "The UiPath Business Automation Platform allows our customers to reach the full potential of their automation projects, integrating components such as process mining, task mining, communications mining, idea capture and management, and other advanced automation tools.
"With a strong arsenal of tools available to them, businesses can unlock the potential of automation by streamlining lengthy workflows, automating content production, and developing reliable support systems. By using UiPath technology, organisations can transform their business operations, drive value, and improve their bottom line."

What is the future of automation with generative AI?
As Krumrey predicts, the future of automation with generative AI is very promising. "Using these two technologies together can offer numerous possibilities for businesses to automate complex tasks and processes," he says. "With the integration of generative AI, automation is expected to become even more intelligent, efficient, and effective in transforming business operations."
As business automation grows in scale and generative AI continues to develop alongside it, there will be more possibilities for what businesses will be able to create – and rapidly scale – boosting productivity and efficiency. These two technologies working together can empower companies to push the boundaries of innovation.
"As more cloud-native and composable applications become prevalent in 2023, hyperautomation will become a reality," Krumrey comments. "Composable applications make it easier for businesses to deliver new services assembled from other apps and services very quickly. Shopify is an example of this technology. It's essentially a service made up of reusable functionalities including APIs, payments and SEO. It has everything required to deliver the full ecommerce experience, created from different parts assembled to make a new digital experience. But a lot of testing is required to ensure all the composable applications function in a cohesive way."
As these applications become more commonplace, the need for hyperautomation – effectively automating any processes or functionality you can – will increase. "Hyperautomation will enjoy more success with extensive testing and monitoring," concludes Krumrey. "This is necessary because users will access the application from different points and their expectations of how to use the application will differ. Going forward, automated testing at scale augmented with human-driven testing will be needed to avoid fragmented technology and ensure the quality of the experiences."