Google Cloud helps global companies accelerate generative AI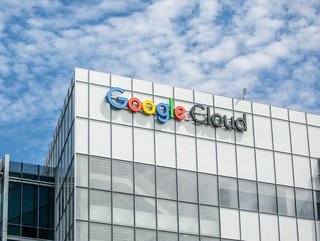 Google Cloud said it was four new generative AI consulting offerings designed to help customers activate their AI deployments
Google Cloud Consulting is helping its customers accelerate their generative AI journeys, enabling them to reap the full, transformative benefits of AI
Google Cloud has launched a series of generative AI consulting services to help its customers accelerate their journeys.
The addition of generative AI services to Google Cloud's consulting business will help "C-suite leaders of top global companies reap the full, transformative benefits of generative AI while maintaining responsible development and deployment", the company said.
Google Cloud said it will provide a number of on-demand learning paths and credential programs that will be open to its customers and partners, as well as to technologists in the developer community.
As explained in a blog post by Carrie Tharp, VP for Industries, and Lee Moore, VP, Global Google Cloud Consulting, Google Cloud will also be launching four new generative AI consulting offerings designed to help customers activate their AI deployments.
"The offerings help customers use AI to discover trends within their company data using AI-enhanced search engines and assistive experiences, summarise information from large volumes of content, automate time-consuming and expensive business processes, and assist in creating new content that's more personalised," they wrote.
"These new offerings can give customers hands-on experiences with production-ready AI solutions using their own data and aligned with practical use cases for their organisations. They are designed to help organisations quickly implement generative AI solutions relevant to their businesses."
Google Cloud also announced it would be launching its first set of new sample reference architectures and business-oriented workflows for a variety of business processes and industry-specific use cases. "Designed to help customers jumpstart their generative AI work, the initial blueprints include frameworks for business processes such as improving developer efficiency and accelerating content creation in marketing, to industry use cases in financial services, retail, automotive, healthcare, and media," the company said.
Google Cloud announces Generative AI support in Vertex AI
As part of a range of announcements, Google Cloud also announced the general availability of Generative AI support in Vertex AI. With this announcement, Model Garden now provides access to over 60 foundation models from both Google and partners, allowing you to choose the best model to help optimise cost and functionality for your use case. In addition, Generative AI Studio includes an expanded set of tools for the tuning, customisation, deployment, and governance of models in production.
In addition, Duet AI for Google Workspace Enterprise—which embeds the power of generative AI across Workspace to help people write, visualise, organise, accelerate workflows, have richer meetings, and much more—is now available for pre-order. After incorporating feedback from the thousands of organisations and hundreds of thousands of users enrolled in Workspace Labs, Duet AI for Google Workspace Enterprise is now available for pre-order, and it will be generally available in all regions where Workspace is sold later this year.