Healthy wearables less likely to be used by poorer patients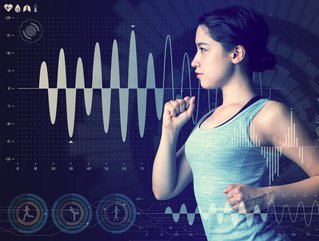 Poorer people living with cardiovascular disease are less likely to use wearables than richer, better-educated patients, new research has shown
People who need wearable health devices like smartwatches and fitness bands the most may use them the least, according to preliminary research to be presented at the American Heart Association's Scientific Sessions this week.
Wearable devices including electronic devices that monitor and track health or physical activity can help manage cardiovascular health with features like physical activity monitoring, heart-rate tracking, and heart electrical activity tracing, but researchers found age, education and income are factors associated with a decreased use of wearable health devices.
"We may be able to use artificial intelligence with health information from wearable devices to help people reduce their risk of heart disease," says study lead author Lovedeep S. Dhingra, a Postdoctoral Research Fellow in the Cardiovascular Data Science (CarDS) Lab at the Yale School of Medicine. "Given these benefits, it is crucial to understand who is using these devices. In our study, we evaluated how many adults with heart disease or at risk for heart disease used wearables. We also looked at whether wearables' use was equitable among patients of different age groups, sex, education, income levels and diverse racial and ethnic groups."
Dhingra and colleagues analysed the health information of 9,303 adults in the United States and estimated wearable device use was cross-referenced by age, gender, race and ethnicity, education level and income, and participants' willingness to share their wearable data with healthcare professionals.
"Even though the survey did not ask participants about specific types of wearable devices, examples of wearable devices were included to help respondents answer the question about whether or not they had used a wearable device in the previous 12 months," says Dhingra. "The most common wearable devices included smartwatches and fitness bands at the time of the survey, though the category continues to expand to include other devices."
Those at risk for cardiovascular disease less likely to use wearables
While only 9,303 adults responded to the survey, researchers say it is a nationally representative sample and were able to use survey-weighted analyses to estimate nationwide numbers. Their analysis found that people at risk for cardiovascular disease were less likely to use wearable devices.
An estimated 3.6 million people with cardiovascular disease and 34.4 million people at risk of cardiovascular disease in the United States used wearables, researchers found, which translates to only 18 per cent of all people with cardiovascular disease, and 26 per cent of all people at risk for cardiovascular disease. In comparison, 29 per cent of the total adult US population used wearable devices.
Only 12 per cent of people with cardiovascular disease older than 65 years of age used wearable devices, even though it is estimated half of all people with cardiovascular disease are older than age 65.
A total of 17 per cent of people with cardiovascular disease ages 50 to 64 years reported using wearables, and 33 per cent of those in the 18 to 49-year age group with diagnosed cardiovascular disease used wearables. While 22 per cent of all people at risk of heart disease are 65 years or older, only 14 per cent of elderly patients at risk of heart disease used wearable devices.
People with cardiovascular disease with an annual household income of US$50,000 or more were four times more likely to use wearables than those with annual household incomes less than US$20,000.
Education beyond a college degree was associated with a 3.6-fold higher wearable use than those with a lower education level. More than 80 per cent of people at risk for cardiovascular disease responded that they would be willing to share the health information collected by their wearable device to improve their health care.
"We were surprised to find that people with cardiovascular disease were notably less likely than people without cardiovascular disease to use wearable devices, which suggests those who are most likely to benefit from these technologies appear to be less likely to use them," says Dhingra. "We need to ensure that wearable devices reach the people who need them most, by improving equitable access and promoting wearables as health devices to help improve health and decrease health disparities."