Henkel and CAMELOT: A longstanding, trustful relationship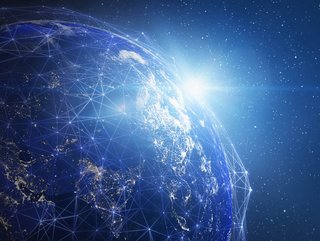 CAMELOT
Bastian Kunze, Partner for Supply and Operations at CAMELOT Group, explains how his company became one of Henkel's most trusted partners
Within any partner ecosystem, trust between organisations is absolutely paramount.
For more than a decade, it's that exact trust that has enabled Henkel and CAMELOT Group to form a strong and fruitful relationship. CAMELOT has enjoyed 25 years of successful supply chain consulting, leveraging industry expertise in life science, chemicals, consumer goods and industrial manufacturing.
Explaining the firm's core mission, Bastian Kunze, Partner for Supply and Operations at CAMELOT, says: "We connect people, processes, and technology to enable our global customers during their supply chain transformation journey.
"We are able to do that because we combine management consulting capabilities with enterprise application know-how and digital innovation."
Trustful relationship at heart of supply chain projects
CAMELOT'S partnership with Henkel began with a supply chain process and solution implementation using SAP APO technology.
Several more projects followed in the ensuing years, mostly in the area of demand, supply and production planning – but always with the aim of innovating Henkel's supply chain processes.
"We have had to tackle various challenges," Kunze adds. "These were things like improving the inventory situation or helping Henkel to bring their demand process to the next level. But everything is based on a long-term, trustful relationship. That was always the foundation."
Recently, the partners tackled a complex supply and inventory project, which saw CAMELOT implement the DDMRP (demand-driven material requirements planning) concept and the innovative Supply Chain Avatar DDMRP module by Elixum. This further improved and positioned inventory throughout Henkel's entire supply chain network.
Elixum: Home of the Supply Chain Avatar
Elixum is a global software company that was born out of the CAMELOT group and, in Kunze's words, ushered in a "new era of operations and supply chain management".
Its flagship product, the Supply Chain Avatar, is a cloud-based software suite enabling organisations like Henkel to build and plan resilient, sustainable supply chains by combining the best of two worlds. One element of this is next-generation, advanced planning and scheduling functionalities; the other is AI-driven, cognitive decision support during that process.
"With the in-built Hypertrust Platform," Kunze explains, "the Supply Chain Avatar solutions can be implemented and deployed on any system infrastructure out there in the market."
Success breeds trust
One thing that clearly helps to build trust between partners is success – and that's exactly what CAMELOT has consistently achieved. The firm's proven, market-leading supply chain process experience, combined with deep technology knowledge and global delivery capabilities, has continued to make the difference for Henkel and similar clients.
With its latest project, CAMELOT has increased the visibility of Henkel's inventory status and projection, using increased automation that facilitates faster decision-making.
Kunze concludes: "We were able to position the inventory in the Henkel network at the right place, with the right quantity, with an overall effect of lower inventories – achieving a greater supply chain resilience."
Read the full Henkel's digital report HERE.