HII: Using advanced technologies support mission partners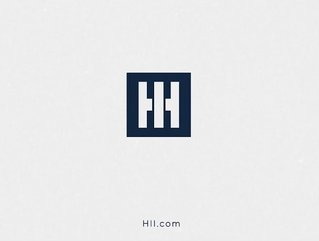 Todd Borkey, Chief Technology Officer at HII's Mission Technologies division, shares the ways in which the company is working with the U.S. Navy
HII is an all-domain defence and technologies partner, recognized as America's largest shipbuilder.
With a 135-year history of established partnerships advancing U.S. national security, HII delivers critical capabilities ranging from powerful naval ships to unmanned systems, ISR and AI/ML analytics.
The company is America's only builder of nuclear-powered aircraft carriers and leading provider of mission-driven defence technologies. Todd Borkey, Chief Technology Officer at HII's Mission Technologies division, explained: "We have a century-long partnership with the U.S. Navy. In addition to building some of the state-of-the-art warships, we also happen to be number one in Live, Virtual, and constructive (LVC) synthetic training, where we prepare Naval war fighters for virtually every conceivable situation they could experience."
HII is also the largest producer of undersea unmanned vehicles in every class, making transoceanic missions possible.
The Mission Technologies division at HII manages the company's technology strategy, developments and technical operations. It also invests in research and development that will drive new solutions for its clients. Borkey explained how HII is becoming very data driven, with gains in digital ship building, C5ISR, artificial intelligence, and modeling and simulation.
"We consider ourselves practitioners of AI. We develop a wide range of AI applications across RF sensing, C5ISR, cyber operations, LVC training and logistics. We were one of the first companies to integrate computer vision into operational ISR, and we were the first to deploy modern natural language processing (NLP) to a mission, at scale. We have hundreds of data scientists and engineers who exploit big data and operationalise AI."
Borkey explained that one of the challenges when deploying AI at an enterprise scale is that an enterprise powered by AI is very different from a traditional data processing operation.
"AI happens to be very resilient under dynamic conditions, and that's why it's so powerful, but frankly, we have to do new types of diagnostics and controls to make sure that we maintain performance by controlling both model and data drift."
With expertise in autonomy, AI, big data, modeling and simulation, and unmanned platforms, HII's Mission Technologies division is headquartered in Virginia and possesses a skilled workforce of around 7,500 people. According to Borkey, the company has been employing deep learning and machine learning for several years now with great success.
As a trusted developer of big data solutions at enterprise scale, HII is going to continue to innovate AI architectures that improve signal extraction from a wide range of client big data sets.
"Our future is going towards what we call neuro-symbolic AI, and that allows us to leverage subject matter expertise and overcome some of the issues that are encountered by pure deep learning approaches. The future is just getting more and more exciting with AI as the technology and the compute environments continue to support ever-increasing performance," concluded Borkey.
Read the full US Navy's digital report HERE.