How cloud can deliver customer communications fit for 2023
By Andrew Oldham, Sales Director CXM UKI, Quadient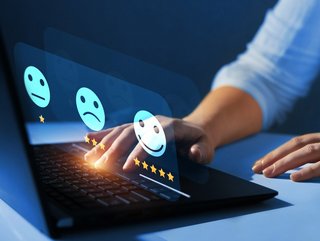 More and more businesses are coming to realise that they need an increasingly customer-centric vision from their CCM platform
To keep pace as CXM evolves, businesses need to manage communications and interactions at every key moment of the customer lifecycle
The customer experience space is evolving rapidly – and businesses are struggling to keep pace. In fact, so much change has occurred in recent years that Gartner has had to expand its definition of Customer Experience Management (CXM).
Customer Communication Management (CCM) platforms are growing in line. To date they have been used to keep core information including statements, bills, policies and notifications, in one place. As CXM evolves, these platforms need to go beyond operational and financial document communications. To keep pace, businesses need to manage communications and interactions at every key moment of the customer lifecycle.
Cloud can overcome the legacy lag
More and more businesses are coming to realise that they need an increasingly customer-centric, all-encompassing vision from their CCM platform. In practice, however, legacy systems are slowing them down. Existing on-premise platforms can take time to change, making it difficult to provide optimised experiences.
This is where cloud can make a huge difference – providing a much-needed injection of flexibility and fluidity. The advances in technology driven by the pandemic have been well-documented, and within the customer experience space, this has manifested itself in the form of a shift to a Communications as a Service (CaaS) model for CCM platforms, underpinning wider CXM activities. In recent years countless service providers have been moving away from on-premise software installation to cloud-based solutions, looking to unlock the following key benefits:
Transform quickly: Cloud platforms can be transformed within days, where as on premise systems can take 12 to 18 months.
Become more agile: Cloud allows teams to communicate efficiently and securely from anywhere in the world, creating seamless customer experiences.
Scale with ease: Cloud-based services offer the advantage of flexibility, offering businesses of all sizes the ability to scale and expand.
Reduce IT overheads: On-premise deployments mean more maintenance, increased overheads and overworked IT teams. Cloud-native environments are installed and managed by the service provider, taking the work out of IT teams' hands. Managed services also ensure that regular maintenance, automatic platform updates and bug fixes are performed without the need for the business to act.
A perfect storm?
The pandemic has been a major driving force behind this shift. The customer experience space was already in the midst of a transformation, but Covid-19 has forced businesses of all sizes to improve digital experiences for customers and employees alike. It's also forced businesses to embrace remote workforces, and all the technologies needed to facilitate them.
As described in a recent Forrester report, CaaS and SaaS enabled millions of workers to switch to remote overnight during the pandemic, facilitating increased customer interactions and maintaining global supply chains.
In addition to 'keeping the lights on' in a physical sense, keeping customer experience would have been high in the list of priorities for business leaders when the pandemic first hit. As Aspire recently reported, customer experience is rapidly overtaking other businesses priorities, with more than 61% identifying CX as the highest priority. By moving to CaaS, businesses can quickly and easily build new customer experience solutions with the speed and agility needed to deliver better customer value and drive innovation.
Land-and-expand models, which experiment with CCM platforms, and expand upon the most successful one, can take more than a year to implement. Meanwhile, cloud-native solutions can be deployed within a matter of days. The contrast between companies that have embraced cloud technologies and those resisting it is becoming clearer, and Forrester claims we'll begin to see a 'more aggressive move to cloud', which will yield greater enterprise adoption, increasing business value.
Ready for the next step
Looking at the road ahead, there's a growing trend for taking a microservice-based approach to customer communication, breaking down services into sub-components. This is best achieved in a cloud environment, which remove silos and increase agility for teams, wherever they are working from.
The power of cloud empowers employees to interact with customers in real-time, building loyalty and fostering great relationships. Those that keep pace with the shift to CaaS will benefit from increased revenue and customer loyalty, while businesses who don't adapt face being left behind, struggling to give their customers what they want over the longer-term.