How IoT is powering the digital twinning revolution
By Oleksandr Maidaniuk, VP Technology at Intellias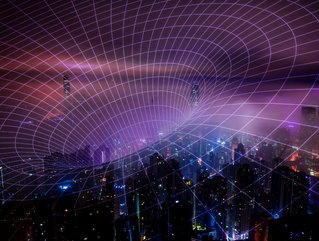 The development of digital twins also gives rise to the adoption of 'virtual prototyping'
Oleksandr Maidaniuk at Intellias discusses the digital twin concept and how they can be used in IoT to bring virtual and physical worlds closer together
The digital twin concept – whereby technology is used to copy a physical product, process, or service – has been around for decades but has taken on more importance recently as Internet of Things (IoT) devices are increasingly used to pair the virtual and real worlds. The approach is being applied across various interesting and important use cases, from the retail industry tracking and tracing products along the supply chain to the automotive industry planning advanced vehicle systems seen in modern connected cars.
The development of digital twins also gives rise to the adoption of 'virtual prototyping', bringing unprecedented visibility into businesses' assets and production. This allows real-world companies to reinvent products and processes with all the power and flexibility of today's digital technologies.
Sitting at the heart of more of these innovative trends are IoT devices, which provide real-time data collected from physical objects – and are then used to produce simulations and predictions to optimise components, processes, and systems. By combining IoT with digital twinning, organisations can leverage real-world data into a continuous, seamless, creative process.
Real-world impact
But where is this approach being applied, and how is it helping organisations to improve innovation, deliver competitive advantage, and boost bottom-line performance?
In practical terms, IoT-powered digital twinning is revolutionising various sectors. In smart cities, for example, planners are using sensors and virtual simulations to monitor traffic patterns, environmental conditions, and public safety – many of which are then used to deliver sustainable and citizen-friendly policies. In this context, adoption is accelerating, and it is estimated that by 2025, there will be 500 smart cities worldwide that have digital twins.
In the property development and real estate industries, virtual prototyping allows architects to test designs, reducing construction time and costs while optimising energy efficiency and helping to meet customer expectations. Additionally, IoT-enabled digital twins can enhance progress monitoring, resource planning, and logistics, helping to reduce operating costs and increase business efficiency.
Over in the logistics sector, companies use IoT sensors and digital twins to improve volume utilisation, create sustainable packaging solutions, and predict machinery breakdowns. IoT digital twins are also being rolled out to help optimise warehouse planning, configuration, and management.
Putting IoT in the driving seat
Among the most interesting applications of digital twinning technology comes from the automotive sector, where vehicle manufacturers compete to bring reliable and safe autonomous driving technologies to market. Many are already collecting operational and behavioural data from their vehicles which is then used to create digital twins. This gives engineers much greater scope to focus on a whole range of issues, from identifying potential design improvements and enhancing safety to improving the efficiency of their development processes.
Tesla is a case in point and creates a digital twin for each of its models. Elsewhere, Nissan utilises real-time virtual models to identify the cause of battery leaks, minimise pallet volumes, and maximise storage space for racks, among other things. Similarly, Mercedes utilises them to imitate the complete production process, enabling greater efficiency, flexibility, and quicker response times to customer needs.
The technology is also being employed by car racing teams, many of whom have created powerful virtual simulators that precisely replicate the track experience and racing conditions. Using this insight, engineers can apply learnings to key elements of vehicle design, such as aerodynamics – an area which is crucial to performance and competitiveness.
In fact, the BMW Group has already started the global rollout of its Nvidia Omniverse platform as it designs the digital version of a factory that will open for real in 2025. This is just one real-world example using the virtual world of digital twins to optimise layouts and logistics systems years before the production actually starts. By utilising the virtual space, BMW can take advantage of using teams located in different locations and timezones to improve production efficiencies of the projects.
Manufacturing leads the way
Arguably, the most sophisticated current applications of digital twinning are seen in the manufacturing sector. Here, the technology provides a comprehensive, real-time view of products and processes from initial design to final assembly, allowing manufacturers to develop and test innovative concepts without interrupting production lines or impacting lead times.
These digital product definitions offer countless opportunities to experiment and examine real-world use cases without incurring the substantial costs typical of traditional R&D efforts. Moreover, using robust simulations of production processes can help ensure that the final output matches initial estimates.
A prime example of the advantages digital twin applications offer to heavy industries is aerospace engineering. Consider Boeing, for instance, where engineers perform digital simulations on various aircraft components to evaluate their durability, longevity, and dependability. This plays an important role in enabling the company to maintain the highest safety standards for passengers and crew because it helps them predict component performance parameters and prevent potential failures.
As businesses across these varied industry sectors focus on innovation, digital twinning provides the opportunity to build market differentiation with new, hyper-personalised products and services delivered to the market with maximum efficiency. Looking to the future, the growth in the IoT ecosystem will continue to boost the adoption of digital twins as more organisations learn from industry pioneers to bring the virtual and physical worlds much closer together.