IBM and USTA add AI capabilities to the 2023 US Open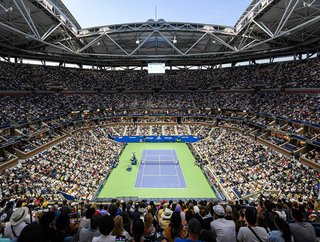 IBM and the USTA have added AI tools to enhance the fan experience at this year's US Open in New York
Fans of this year's US Open will benefit from AI-powered tools to enhance the digital experience, leveraging foundation models and generative AI
IBM and the United States Tennis Association (USTA) have announced a range of digital fan features, including AI-generated spoken commentary, ahead of this year's tournament.
Designed to give fans a more insightful and engaging experience when catching up on key moments from the tournament, IBM watsonx-powered AI Commentary utilises models built, trained, and deployed with watsonx, IBM's AI and data platform. Throughout the entire tournament, AI technology will automate the production of detailed audio narration and captions to accompany US Open highlight videos at unprecedented scale – for every match in the singles draw, across all seventeen courts.
Earlier this year IBM and The All England Club announced a range of similar AI-powered features, leveraging foundation models and generative AI to enhance the Wimbledon fan experience.
AI-powered digital tools enhancing the digital fan experience
To implement the IBM watsonx powered AI Commentary, experts from IBM iX, the experience design partner within IBM Consulting, worked with the USTA to leverage foundation models within watsonx to build and train AI models in the unique language of tennis. Operating across a hybrid cloud infrastructure enabled by Red Hat OpenShift, generative AI built on these foundation models was applied to produce commentary with varied sentence structure and vocabulary to make the clips informative and engaging.
"Fans accessing the US Open digital experiences this year will be able to experience every singles match, across all seventeen courts, with detailed audio narration and captions accompanying each video – thanks to the power of IBM's watsonx generative AI, specifically trained on the language of tennis," said Jonathan Adashek, Senior Vice President of Communications and Marketing at IBM. "The AI Commentary feature was developed based on the watsonx enterprise-ready data and AI platform, designed to enable businesses to accelerate generative AI work by leveraging foundation models and machine learning in one place, with their own data."
Also new at this year's US Open, the IBM watsonx powered AI Draw Analysis is a first-of-its-kind tennis statistic for the US Open that utilises both structured and unstructured data from IBM Power Index & Likelihood to Win to project the level of advantage or disadvantage of all players in the singles draw. Each player will receive an IBM AI Draw Analysis at the start of the tournament, which will be updated daily as the tournament progresses and players are eliminated. Every draw is ranked, allowing fans to click into individual matches and see the projected difficulty of their draw and potential opponents.
"Delivering a digital fan experience that showcases every key moment and storyline from the US Open is always our top priority, and IBM's development leadership continually enables our fans to connect with the US Open in deeper ways every year," said Brian Ryerson, Senior Director, Digital Strategy, USTA. "We're particularly excited this year for fans to experience IBM's AI commentary with watsonx for all Singles Highlights, providing deeper insights into our video highlights than ever before. Additionally, with the watsonx powered AI Draw Analysis fans can easily visualise each player's potential opponents and highlight their complete path to the finals allowing greater insight into each round's potential matchups."
IBM has been the official technology partner of the USTA for more than 30 years. The introduction of these new fan features showcase how they continue to co-create world-class digital experiences that bring the drama and excitement of the US Open to more than 12 million people around the world each year.
The 2023 US Open, including its Fan Week, during which the Qualifying tournament is held, runs from August 22 to September 10.
******
For more insights into the world of Technology - check out the latest edition of Technology Magazine and be sure to follow us on LinkedIn & Twitter.
Other magazines that may be of interest - AI Magazine | Cyber Magazine.
Please also check out our upcoming event - Cloud and 5G LIVE on October 11 and 12 2023.
******
BizClik is a global provider of B2B digital media platforms that cover Executive Communities for CEOs, CFOs, CMOs, Sustainability leaders, Procurement & Supply Chain leaders, Technology & AI leaders, Cyber leaders, FinTech & InsurTech leaders as well as covering industries such as Manufacturing, Mining, Energy, EV, Construction, Healthcare and Food.
BizClik – based in London, Dubai, and New York – offers services such as content creation, advertising & sponsorship solutions, webinars & events.