What is Apptio: IBM's $4.6bn latest acquisition?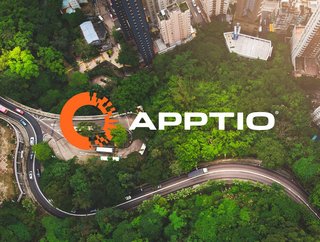 IBM has announced it has completed its acquisition of Apptio
IBM has completed its US$4.6bn acquisition of Apptio, helping clients to optimise their IT spend, improve operations, and drive greater financial returns
IBM announced it has completed its US$4.6bn acquisition of FinOps software leader Apptio Inc, which will help businesses globally manage and optimise their enterprise IT spend.
First announced in June, the acquisition brings together the industry-leading solutions of Apptio's financial and operational IT management and optimisation (FinOps) offerings, including ApptioOne, Cloudability and Targetprocess, and IBM's automation portfolio of Turbonomic, AIOps and Instana to give clients a 'virtual command center' for managing, optimising and automating technology spending decisions.
With AI and foundation models top of mind for clients and partners, IBM will also augment its watsonx AI and data platform with Apptio's US$450bn in anonymised IT spend data, unlocking new innovation, insight and value.
"The combination of Apptio products and IBM's IT automation portfolio will give businesses a 360-degree technology management platform they can use to optimise and automate decisions across their IT landscapes," said Rob Thomas, Senior Vice President for Software and Chief Commercial Officer at IBM. "We are bringing together market-leading and best-in-class solutions to continue to reshape IT from a cost center to a true competitive advantage, powered by automation and AI."
About Apptio: Enabling digital leaders to make data-driven decisions and realise value
Apptio is an established, growing, and profitable technology business management and FinOps leader with over 1,500 clients, serving more than half of the Fortune 100.
Founded in 2007, the company has become an industry leader for companies looking to accelerate their cloud FinOps journey, automate technology business management, and advance their Agile and portfolio resource management practice. After going public in 2016, Apptio was acquired by Vista Equity Partners in 2019.
Apptio's mission is to deliver business value with every technology investment. Powered by Apptio's cloud platform and AI/ML data engine, Apptio's SaaS applications translate technology costs into clear business outcomes and financial ROI. Apptio applications deliver six key capabilities: cost transparency, actionable insights, planning and forecasting, usage and consumption, value management, and showback/chargeback.
IBM previously announced a definitive agreement to acquire Apptio from Vista Equity Partners on June 26, 2023.
"Our journey with Apptio is a testament to Vista's ability to create consistent outcomes that drive value for our stakeholders," said Robert F. Smith, Founder, Chairman and CEO of Vista Equity Partners. "We are proud of our continued momentum, even amidst these challenged market conditions, and look forward to seeing how Apptio's technology will bolster IBM's IT automation and AI capabilities in the years ahead. It's been an honour to partner with a visionary founder like Sunny and we wish the entire Apptio team the best in the next phase of their growth with IBM."
Apptio acquisition latest in a series of IT automation investments by IBM
With the acquisition having now received all required regulatory approvals, clients can leverage the early integration between Apptio and IBM through the companies' Cloudability and Turbonomic offerings.
The close of the Apptio acquisition is one of a series of investments in IT Automation by IBM over the last three years to help solve the problems facing today's IT and business leaders. In 2020, IBM launched its IT Automation portfolio when it announced its AIOps offerings that used AI and automation to help enterprises self-detect, diagnose and respond to IT anomalies in real time. Later that year, IBM acquired Instana, recognising that modern applications and operations required real-time observability. Then, in 2021, IBM acquired Turbonomic which has specialised in helping clients optimise for application performance at the lowest cost with automation. Now, with the acquisition of Apptio, IBM will provide real-time data and actionable insights for leaders to make smarter spending decisions and realise value faster as they transform their operations.
******
For more insights into the world of Technology - check out the latest edition of Technology Magazine and be sure to follow us on LinkedIn & Twitter.
Other magazines that may be of interest - AI Magazine | Cyber Magazine.
Please also check out our upcoming event - Cloud and 5G LIVE on October 11 and 12 2023.
******
BizClik is a global provider of B2B digital media platforms that cover Executive Communities for CEOs, CFOs, CMOs, Sustainability leaders, Procurement & Supply Chain leaders, Technology & AI leaders, Cyber leaders, FinTech & InsurTech leaders as well as covering industries such as Manufacturing, Mining, Energy, EV, Construction, Healthcare and Food.
BizClik – based in London, Dubai, and New York – offers services such as content creation, advertising & sponsorship solutions, webinars & events.