ICYMI: Alienated digital talent and Amazon's new AI robot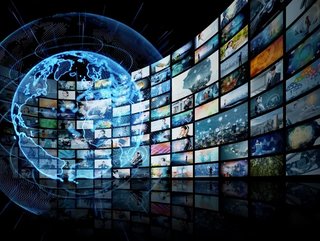 A week is a long time in tech, so here are some of Technology Magazine's most popular articles which have been starting conversations around the world
CFOs could count the cost of losing alienated digital talent
Chief Financial Officers (CFOs) must build a strong sense of belonging for digital talent working in finance functions or risk losing them, says Gartner. Digital talent - defined by the company as "individuals with the experiences and competencies required to drive digital finance transformation and operate in a digital environment" - does not have the same priorities as those working in core finance roles and often feel alienated, which makes them more likely to be looking for other roles.
Read the full story here.
IBM partners with Vodafone on quantum-safe cybersecurity
IBM has announced it is partnering with the Vodafone Group on quantum-safe cybersecurity as organisations look to protect themselves from security threats posed by future quantum computers. In 2020, IBM announced it would begin to provide "quantum-safe cryptography services" on the IBM public cloud that year, saying it was rolling out "new services that will help keep data secure and private from the emerging cybersecurity challenges presented by future quantum computers".
Read the full story here.
Amazon warehouse robot uses AI to handle millions of items
Amazon has revealed its latest intelligent robotic system, Sparrow, which it says streamlines the fulfilment process by moving individual products before they get packaged. Amazon says Sparrow is the first robotic system in its warehouses that can detect, select, and handle individual products in its inventory. The company says Sparrow represents a significant advancement in the state-of-the-art technology of industrial robotics, leveraging computer vision and artificial intelligence (AI) to recognise and handle millions of items.
Read the full story here.
Tech skills gap advanced by pace of digital transformation
As the technology skills gap continues to impact organisations globally, research has found that UK IT leaders have serious concerns about staff retention and recruitment. According to research by digital infrastructure company Equinix, 67% of IT decision-makers in the UK view a shortage of personnel with IT skills as one of the main threats to their business, compared to 62% globally. In addition, 61% of UK IT leaders acknowledged that the skills shortage has been exacerbated by the speed at which the tech industry is transforming.
Read the full story here.
Lockheed Martin, Microsoft to team up on classified cloud
Lockheed Martin and Microsoft have announced a landmark expansion of their strategic relationship to help power the next generation of technology for the US Department of Defense (DOD). Under the terms of an announcement this week, Microsoft's latest secure Classifed Cloud framework will make Lockheed Martin the first non-government entity to independently operate inside the Microsoft Azure Government Secret cloud.
Read the full story here.