ICYMI, August 2022: Quantum for cars and trustworthy AI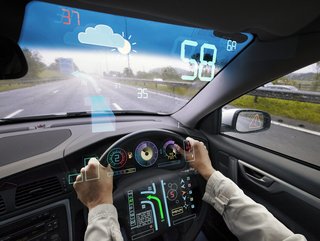 As we take a look at the technology events and developments of this year, here are some of Technology Magazine's most popular articles from August 2022
Quantum computing driving radical auto plans, says Capgemini
Quantum computing – the next-generation, real-world application of quantum mechanics which leaves traditional supercomputers in the dust when it comes to raw power – is helping the automotive industry draw up a bold new roadmap for its collective future journey. But technology services and consulting company Capgemini warns a huge boost in research efforts and an enormous amount of optimism in the boardroom doesn't mean the industry is guaranteed an easy ride.
Read the full story here.
Old-world offices are moving to the metaverse
Even if the world is yet to get a clear idea of what exactly Mark Zuckerberg's metaverse is going to look like when it is complete, that has not stopped brands and businesses of all sizes from kicking their tyres and considering what can be done in this brave new virtual world. Sports giant Nike is one of the first big-name, non-tech brands to welcome the metaverse with the high-profile investment in its virtual world, Nikeland. The company is also set to mimic real-life experiences in the virtual reality world as players in the metaverse will get a chance to wear digital Nike products.
Read the full story here.
10 of the world's leading Innovation Hubs
According to a recent survey carried out by Dutch Accounting giant KPMG the following are the Top 10 cities globally, outside of Silicon Valley/San Francisco, that lend themselves perfectly to being hubs for innovation in the tech space. Factors that have contributed to cities being considered as Innovation Hubs have been proximity to a research-intensive university and access to a vibrant and energetic lifestyle which will attract young professionals thereby contributing to a pool of skilled talent.
Read the full story here.
How can we ensure trustworthy AI?
For AI to reach widespread adoption in society, what steps are required to achieve this? And are businesses ready to seriously invest?
Read the full story here.
AI and IoT help bring about a smart city experience
Cities are getting smarter thanks to enormous growth in the Internet of Things (IoT) and AI-powered processing of the huge datasets generated by running and monitoring urban centres. Technology Magazine takes a closer look at just three of the smart technologies that look set to transform city life and the businesses and governments that serve them.
Read the full story here.