ICYMI, December 2022: Wireless trillions and ICANN in Africa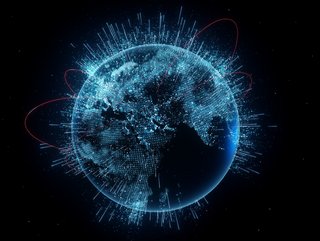 As we take a look at the technology events and developments of this year, here are some of Technology Magazine's most popular articles from December 2022
Cyber increasingly a growth enabler, Deloitte study shows
Building cybersecurity in the foundations of digital transformations is essential to ensuring business success, according to Deloitte's 2023 Global Future of Cyber survey. The annual survey, which polled more than 1,000 leaders across 20 countries, found cyber is foundational to an organisation's growth strategy.
Read the full story here.
ICANN's Coalition to help build a better Internet for Africa
An alliance of organisations committed to building robust and secure Internet infrastructure in Africa has launched the Coalition for Digital Africa. Led by the Internet Corporation for Assigned Names and Numbers (ICANN), the Coalition will promote innovation to build technical capacity and encourage entrepreneurialism by enabling people to access the Internet using their own languages and scripts. While its official launch occurred yesterday at the 17th annual Internet Governance Forum, the Coalition has already started operations.
Read the full story here.
Trillions of dollars created by growing US wireless industry
The US wireless industry contributed US$825 billion to America's GDP and helped create approximately 4.5 million jobs in 2020 alone, according to a new report. The Importance of Licensed Spectrum and Wireless Telecommunications to the American Economy was produced by Compass Lexecon and commissioned by US wireless trade association CTIA. The analysis also finds that over the past decade the wireless industry contributed nearly US$5.4 trillion in GDP to the American economy.
Read the full story here.
Rich investors drawn to digital assets despite crypto crash
Four out of five of high net worth individuals (HNWIs) and family offices are already invested in digital assets and the majority of investors believe education and clearer regulation will drive greater adoption. These findings emerged in Private Wealth in Digital Assets Study 2022, commissioned by blockchain company Matrixport and produced by FT Longitude, the specialist research and content marketing division of the Financial Times Group
Read the full story here.
Big business bets on real-time data and event-streaming tech
An overwhelming majority of the world's most successful companies will use real-time intelligence and event-streaming technologies by 2025, according to new research. The prediction features in International Data Corporation's (IDC) Future of Intelligence predictions for 2023 and beyond. The report is part of IDC's FutureScape research and presents information about technologies, markets, and ecosystems that help CIOs better understand future trends and their impacts on the enterprise.
Read the full story here.