ICYMI, February 2022: 10 Musk facts and STEM roles for women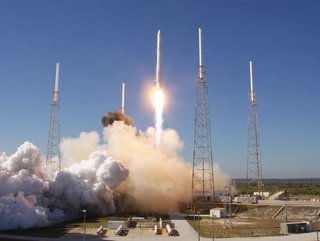 As we take a look at the technology events and developments of this year, here are some of Technology Magazine's most popular articles from February 2022
How Mars is advocating for more women to join STEM roles
A significant gender gap has always persisted at all levels of science, technology, engineering, and mathematics (STEM) around the world. Recently, consumer products giant Mars Inc. launched Here To Be Heard, a global listening study featuring over 10,000 women from 88 countries that calls for systemic change, amplifying the voices of women across multiple intersections in a dialogue on how to shape a more inclusive world.
Read the full story here.
Chinese data centre market value hits US$35.11bn by 2027
The latest research report from Aritson, the advisory and intelligence firm, has claimed that the data centre market in China and Hong Kong could be set to grow in value to US$35.11bn by 2027. Power capacity is a marker of data centre growth and in the report, China and Hong Kong Data Centre Market - Industry Outlook & Forecast 2022 - 2027, power capacity was valued at 1.005 MW in 2020 and is expected to reach 1,260 MW by 2026, growing at a CAGR of 3.84%.
Read the full story here.
US$200bn falls off value of Meta after Facebook share plunge
Confounding market predictions, Facebook revealed it had lost users for the first time ever: contributing to shares plummeting by 20%. US$200bn fell off the value of parent-firm Meta after 500,000 fewer daily log-ins and declining profits. The share drop is believed to have cost founder Mark Zuckerberg an estimated US$29bn.
Read the full story here.
Utilising AI in business to combat key environmental issues
As artificial intelligence continues to play a significant role in businesses climate strategies, as well as working as a tool to combat key environmental issues, we take a look at the businesses utilising AI to create significant impact and combat climate change.
Read the full story here.
Top 10 facts about Elon Musk and Space X's Starship rocket
As Elon Musk prepares to launch his Starship rocket into orbit, Technology reveals all the vital statistics around the ambitious interstellar project.
Read the full story here.