ICYMI: Gender battles in space and schooling the Metaverse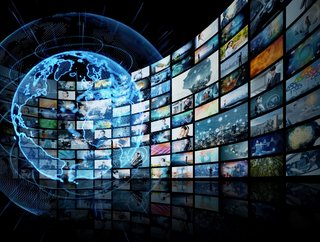 A week is a long time in tech, so here's a round-up of the Technology Magazine articles that have been catching fire, in the real and virtual worlds
How will universities use the Metaverse?
Implementing virtual reality into education could have a positive impact on students and the social aspect of school and university. But learning over video calls can have an effect on students' engagement. By improving the online environment in which students learn, the social and creative elements of the Metaverse could change how students learn and interact positively.
The world of online learning will evolve considerably with the influence of the Metaverse. Taking students from a video call and giving them a 3D world to roam around and discover could solve the engagement issues that currently exist within that learning space. Finding the balance between a realistic and cartoonish appearance, as well as customising the range of motion, will have you ready for the VR world.
Women fighting for gender equality on earth and in space
More women and ethnic minorities are joining the space industry, but the drive for Diversity, Equity, and Inclusion (DEI) is not over. Just under a fifth of tech workers worldwide are women, according to research. Despite the rise of DEI initiatives across a range of industries, there is an ongoing and significant gender disparity in tech companies.
There is clearly still scope for improvement, but there's also no doubt that tech companies are increasingly being forced to recognise the moral and business advantages of sustaining an inclusive work environment. This includes having more diverse opinions and perspectives within the company, as well as a higher chance of customers feeling represented and therefore more likely to engage with products or services.
Building safe communities online starts with trust
Twitter is where we all go to learn about what is happening now. Its strength comes from its users who share what they think, feel, hear, or see - and it has become the most disruptive communication channel since the printing press to quickly disseminate information to the masses. Yet along the way, society decided that it was acceptable for those sharing their opinions to disguise their real identity.
The technology now exists to ask users for an authentic, government-issued ID, matched to a selfie, when they open an account to provide transparency of who is behind a username. Today's traditional methods aren't protecting online accounts, and they certainly aren't keeping Twitter safe. But the solution is here, and the need couldn't be greater.
Healthcare, finance and the impact of quantum computing tech
Advancements in quantum computing have caused a stir across multiple industries in recent years. With more public and private investments being secured across Europe, the United States and Asia (predominantly China), there is hope that the development of quantum technology will revolutionise how sectors like healthcare, business and finance use computing to process data and solve problems.
With major developments in genetics and genomics in the past 30 years, quantum computing will help navigate and accelerate the production and reliability of genetic testing and diagnosis. Being predictive and preventative instead of reactive and prolonged will allow the healthcare industry to benefit from the technological power of quantum computing when it is ready for practical use.
US DoD selects Torch.AI for cyber security capabilities
The United States Department of Defense (DOD) has selected Torch.AI, to use the company's software for a new cyber and insider threat analysis capability, the System for Insider Threat Hindrance (SITH). Building on the Torch.AI's NEXUS software, the new SITH system combines government and commercial datasets and automates key tasks using advanced machine learning to bolster threat detection.
Baidu secures permit for fully driverless robotaxi services
Baidu has become the first robotaxi operator in China to obtain permits for selling rides with no human driver or staff member inside the vehicles. The tech giant's autonomous ride-hailing service, Apollo Go, is now authorised to collect fares for robotaxi rides in Chongqing and Wuhan, two of China's largest cities.
Executive Q&A: Matt Stava, CEO, Spinnaker Support
"I'm definitely not a micro-manager. I'm very goal-focused and goal-oriented. But I'm not a 'what are we doing today?' or 'what are we doing tomorrow?' kind of leader. When there are roadblocks or issues, I want to know about them; but mostly, people are capable of handling these situations themselves. Trusting my employees makes it easy for us to have an open and transparent culture. "
Exec Q&A: Diane Murray, EMEA Strategy Lead, Progress
"Coaching people is so rewarding; I really enjoy spending time with individual team members, encouraging and seeing them grow to become successful. It sounds like a cliché, but it really is one of the most exciting parts of the role! I also believe it's important to have fun, so for me, regular gatherings and host socials are important too."
Executive Q&A: Lisa O'Connor, Global Lead of Security Research and Development, Accenture
"What would I tell my younger self? Jump in and learn as much as you can; in fact it's what I did, and it served me well as a young engineer growing up in the intelligence community. I would also say invest in your growth, build a team of coaches and mentors who can challenge your thinking and give you candid feedback. I learned the most from the things that are hard to hear in the moment."