ICYMI: Indian tech work prized and Starlab orbital station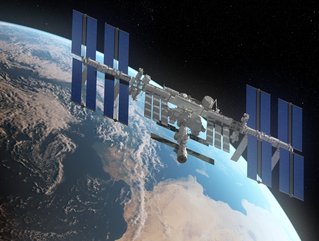 A week is a long time in tech, so here are some of Technology Magazine's most popular articles which have been starting conversations around the world
New York Academy of Sciences and Tata prize Indian tech work
Tata Sons and the New York Academy of Sciences have announced the launch of the Tata Transformation Prize to recognise and support promising scientists in India who are developing innovative technological solutions to meet critical societal challenges. The new prize will be awarded each year to three scientists for innovations in the areas of food security, sustainability, and healthcare. Each winner will receive around US$240,000 and be honoured at a ceremony in India in December.
Read the full story here.
Innovative Solutions signs strategic agreement with AWS
Cloud services provider Innovative Solutions has announced that it has entered into a multi-year strategic collaboration agreement with Amazon Web Services, with the two organisations aligning their sales, marketing, and delivery teams to accelerate the adoption of cloud services in the small- and medium-sized enterprises (SME) and startup industry segments. Innovative will enhance their customer's cloud journey experience through managed services offerings as well as the company's ability to support customers through the full digital transformation lifecycle; migration, modernisation, data strategy, and machine learning (ML).
Read the full story here.
Voyager Space and Airbus partner on Starlab orbital station
Voyager Space and Airbus Defence and Space are partnering to develop and operate Starlab, a free-flying space station to serve the National Aeronautics and Space Administration (NASA) and other space agencies. Starlab is due to be launched in 2028 to ensure a continued human presence in Low-Earth Orbit (LEO). Airbus Defence and Space will provide technical design support and expertise for the Starlab space station which will serve as an on-orbit laboratory for astronauts to conduct investigations and advance scientific discovery. Starlab is designed to provide 100 per cent of the International Space Station's payload capacity with the ability to conduct hundreds of experiments and technical investigations per year.
Read the full story here.
Vertiv names former president Giordano Albertazzi as new CEO
Critical digital infrastructure and continuity solutions provider Vertiv has announced Giordano Albertazzi has assumed the role of CEO, and was appointed to the Board of Directors. As CEO, Albertazzi will aim to increase Vertiv's relentless customer focus as it addresses the infrastructure and business needs of the data centre, communication networks and industrial applications.
Read the full story here.
Metrics "laundry lists" could indicate lack of CIO strategy
CIOs need to measure the right metrics and could be wasting time focusing on operational issues including delivery times and ticket resolutions, a new report claims. It can be challenging for CIOs to identify and focus on the metrics that align with their organisation's vision, key stakeholders, and IT function in today's data-driven world. While metrics can provide valuable information for making informed decisions and delivering value, they are often tracked without any clear strategy for how to take action based on them.
Read the full story here.