ICYMI, January 2022: Mining in space and new EV players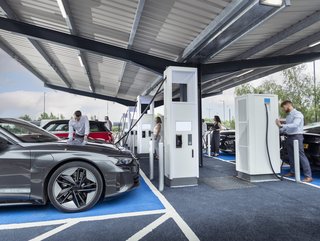 As we take a look at the technology events and developments of this year, here are some of Technology Magazine's most popular articles from January 2022
The tech club at the heart of Europe's startup capital
With 2021 drawing to a close, Europe and particularly London has had a stellar year in terms of venture capital and tech investment particularly. As a big year for VC closes, the big question is whether the sector will continue to boom or eventually overheat.
Read the full story here.
Europe's newest unicorn, Flipdish, worth $1.25bn
Europe's leading online ordering and digital experience platform for hospitality, has received a c.$100m investment led by Tencent.
Read the full story here.
New players enter the electric vehicle market
UK electric vehicle or EV leasing company, DriveElectric, released a forecast that predicts a rise by over 74% on registrations of new EVs in 2022 after a slow year as many companies are pivoting to EV, including Japan tech and media conglomerate, Sony Group Corporation. The tech giant aims to launch Sony Mobility Inc. this spring to explore "a commercial launch" of electric vehicles. Sony's president and chairman, Kenichiro Yoshida, said that the company is expected "to make the best use of artificial intelligence (AI) and robotics technologies."
Read the full story here.
Data Analytics: 2022 Trends and Opportunities
Ashley Kramer, Chief Product and Marketing Officer at Sisense, divulges the three major trends with data analytics that businesses should be planning for.
Read the full story here.
The new star wars: mining in space
Adam McKay's 2021 movie "Don't Look Up" might be fictional, but space mining is not — or rather, it's merely not yet realised. Plans for the hunt for precious materials in outer space have been gradually taking shape over the last few years. The concept of space mining derives from the idea of finding rare composites from near-Earth asteroids (NEAs) that began to circulate heavily in the early 90s. Several plans were discussed, from robotic exploration to private commercial astronauts as space miners, aimed at revolutionising the commercial space economy.
Read the full story here.