ICYMI, July 2022: Valuable 500 CEOs and the benefits of bots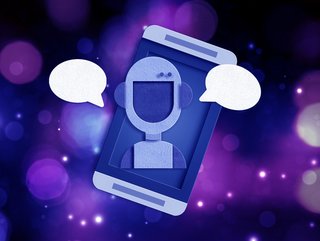 As we take a look at the technology events and developments of this year, here are some of Technology Magazine's most popular articles from July 2022
The benefits of bots
We asked some of the leading minds in tech about the recent surge in chatbot usage, the power of conversational AI and how to spot good bots and bad bots.
Read the full story here.
Who will be the winners and losers in Techno-nationalism?
Caroline Carruthers, CEO of global data consultancy firm Carruthers & Jackson, shares her thoughts ahead of our upcoming feature on the growing trend.
Read the full story here.
Technological innovation in the supply chain
According to Knut Alicke, partner at McKinsey & Company, since the COVID-19 pandemic, companies have "grappled with one disruption after another – from natural disasters to cyberattacks – that their supply chains were not built to withstand". Alicke suggests that supply chain leaders began to implement resilience levers in 2020, such as shifting from optimising "just in time" delivery to preparing for "just in case" demand scenarios. Despite this shift, many of the strategies only partly addressed the challenges operators face.
Read the full story here.
How blockchain can tackle piracy in entertainment
By the end of 2022, it is anticipated that piracy will have cost all of the industries a total of US$51.6bn. This forecast is based on the rapidly increasing rate of illegal streaming and downloading, which has resulted in a loss of US$6.7bn for the industry. As a peer-to-peer network, blockchain technology essentially eliminates any central authority. The benefits of a P2P network is that it provides features without using one single server, instead working by distributing the media content.
Read the full story here.
Meet the Valuable 500 – CEOs committed to diversity
The disability inequality crisis is real, so the Valuable 500 has united the world's biggest companies in rethinking their global leadership agenda.
Read the full story here.