ICYMI, June 2022: Red Bull, Oracle and 10 emerging platforms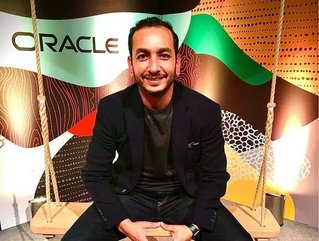 As we take a look at the technology events and developments of this year, here are some of Technology Magazine's most popular articles from June 2022
Top 10 emerging technology platforms for enterprise
As the enterprise software market booms in 2022, Technology Magazine takes a look at some of the exciting new platforms in the enterprise space.
Read the full story here.
Riversong: the firm that sells to 1/5th of the world
This year, Riversong celebrated its 5th anniversary - and over those five years, they've been able to bring their smart gadgets to more than 200,000 retail stores and 60 countries globally. Now they're looking to bring that success to the UK, creating new jobs, bringing fresh investment and helping to boost UK retail.
Read the full story here.
What's the future of Infrastructure as a Service?
With a multi-billion dollar market led by the hyperscalers, should organisations continue to partner with them or go it alone? We asked the experts.
Read the full story here.
Augmenting human intelligence with RDA
Robotic process automation (RPA) is the creation and deployment of software 'bots' designed to learn, mimic, and execute business processes, according to Servicenow, whose business model is based on providing products using SaaS cloud computing software.
Read the full story here.
How Red Bull & Oracle are already winning with data
Amr Elrawi, Director, Sports Marketing and Business Development, Oracle, joined TECH LIVE LONDON to discuss how data built success with Red Bull Racing.
Read the full story here.