ICYMI, May 2022: Tech decacorns and the robot army is here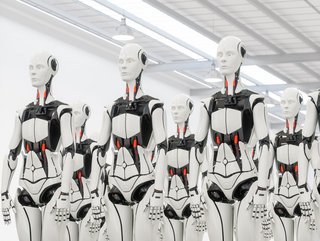 As we take a look at the technology events and developments of this year, here are some of Technology Magazine's most popular articles from May 2022
Top technology startups with decacorn status
As more companies enter the global technology space, we take a look at some of the most successful startups having gained decacorn status (above $10bn).
Read the full story here.
The economy of mutuality – people and purpose in healthcare
Martin Curley is an experienced CIO, CTO and was awarded European CTO of the year in 2015. Curley and the Health Service Executive have worked with us before at BizClik Media Group, and we identify him as a global leader and innovator in the healthcare space. As a Dynamic IT and Innovation and Research Director with a track record of building high-performance innovation teams and consistently delivering a strong pipeline of compelling innovations and business value.
Read the full story here.
How will robots be used to help business?
Hexagon, BrainCorp and Infobip tell us that the robot army is already here, having a massive operational effect on the bottom line and workplace safety.
Read the full story here.
Tech leaders say AI reads human emotions better than people
Research from RedBox was taken from UK and US tech leaders, suggesting AI can understand emotions and conversation sentiments better than humans.
Read the full story here.
Fighting the Great Resignation with predictive analytics
COVID-19, and the subsequent restrictions that came with it, caused a number of people to reassess what is important and question if they are happy in their role. In the wake of the pandemic, many organisations are now grappling with issues around staff retention, particularly as the Great Resignation manifests itself in workplaces across industries. Many prospective employees are now looking for greater flexibility affording them a better work-life balance. To respond to the changing needs, businesses and leaders are responsible for identifying ways to incentivise potential employees to not just join their teams, but to remain in them long-term.
Read the full story here.