ICYMI: Musk's Monty Python plan and Top 10 influential CDOs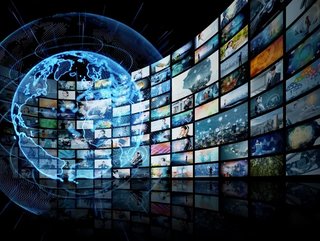 A week is a long time in tech, so here are some of Technology Magazine's most popular articles which have been starting conversations around the world
Healthy wearables less likely to be used by poorer patients
People who need wearable health devices like smartwatches and fitness bands the most may use them the least, according to preliminary research to be presented at the American Heart Association's Scientific Sessions this week.
Wearable devices including electronic devices that monitor and track health or physical activity can help manage cardiovascular health with features like physical activity monitoring, heart-rate tracking, and heart electrical activity tracing, but researchers found age, education and income are factors associated with a decreased use of wearable health devices.
Read the full story here.
Top 10 most influential Chief Digital Officers
Dubbed "transformers in chief" by McKinsey, Chief Digital Officers are tasked with integrating digital into all aspects of the business, helping organisations drive growth through digital transformation and seizing opportunities of emerging digital technologies. And, with 69% of boards having ramped up digital business initiatives in response to the disruption caused by the COVID-19 pandemic, for many organisations the role of the CDO with their data and analytics skills has never been more important. Here, we look at 10 of the most influential CDOs who are driving their organisation's digital strategy.
Read the full story here.
US$123m funding to meet demand for data intelligence
Enterprise data intelligence leader Alation has announced it has raised $123 million in a Series E financing led by Thoma Bravo, Sanabil Investments, and Costanoa Ventures, with participation from Databricks Ventures. Existing and other investors that also participated include Dell Technologies Capital, Hewlett Packard Enterprise (HPE), Icon Ventures, Queensland Investment Corporation, Riverwood Capital, Salesforce Ventures, Sapphire Ventures, and Union Grove. Total funding raised stands at US$340m, elevating the company's current valuation to more than US$1.7bn amid the volatile late-stage software-as-a-service (SaaS) growth equity market.
Read the full story here.
Naughty boy Musk suggests a Monty Python model for Twitter
Less than a week after his acquisition of Twitter was completed, the world's richest man took to the social media platform to reveal details of his plans to change direction and claimed Monty Python's satirical humour had served as inspiration. Elon Musk revealed plans to shake up the company's verified user service, which had previously provided a free blue checkmark to high-profile users who could prove their identity. Politicians and journalists have claimed this has been beneficial in preventing imposters from spreading disinformation.
Read the full story here.
Digital transformation a driving force in four key sectors
The automotive sector is the biggest spender on digital transformation, according to new research. But challenges including cybersecurity and environmental concerns mean a significant increase in digital spending is also expected in the Electronics and High Technology, Oil and Gas and Fast-Moving Consumer Goods sectors. In its latest whitepaper, 4 Key Industries Embracing Industry 4.0, global technology intelligence firm ABI Research forecasts that the automotive sector's spend on Industry 4.0 technologies will approach US$100 billion in 2022 and grow to over US$238 billion in 2030.
Read the full story here.
Global worries won't stop US investments in technology
While 81 per cent of digital leaders in the United States have concerns about the national and global economies, 46 per cent still plan to increase their overall technology budget, and 47 per cent expect to grow their headcount over the next 12 months, according to a new report. The Nash Squared Digital Leadership Report also indicates organisations are aware of the impact of global macro issues on business performance and expect disruptions from the economy, employees, IT hardware supply chains, and new business models in their sector.
Read the full story here.