ICYMI, November 2022: Amazon AI robot and Musk's Python plan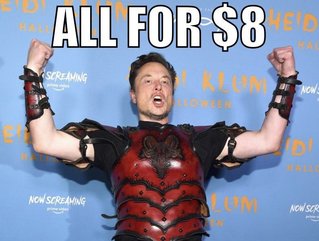 As we take a look at the technology events and developments of this year, here are some of Technology Magazine's most popular articles from November 2022
Study shows the worrying human cost of cyber attacks
IT and security leaders are being forced to address one cyberattack per week on average, amind challenges of an economic downturn and the ongoing challenge of dealing with the technology skills gap. In its study 'The State of Data Security', Rubrik Zero Labs gathered insights from more than 1,600 security and IT leaders including CISOs, CIOs, VPs and Directors across 10 countries. The findings exposed rising security risks for organisations, resulting in widespread damage to organisations and their IT and security teams.
Read the full story here.
Amazon warehouse robot uses AI to handle millions of items
Amazon has revealed its latest intelligent robotic system, Sparrow, which it says streamlines the fulfilment process by moving individual products before they get packaged. Amazon says Sparrow is the first robotic system in its warehouses that can detect, select, and handle individual products in its inventory. The company says Sparrow represents a significant advancement in the state-of-the-art technology of industrial robotics, leveraging computer vision and artificial intelligence (AI) to recognise and handle millions of items.
Read the full story here.
Multi-million 6G investment to build digital infrastructure
With the 6G era on the horizon, Ericsson has announced a multi-million investment focused on the next generation of networking, from cognitive networks and artificial intelligence (AI) to energy efficiency. Expected to be commercially available in the 2030s, 6G will bring network connectivity to the next level: from smart cities, farms or factories and robotics. It will connect the physical world to our own human world, thanks to the massive scale deployment of sensors and artificial intelligence and machine learning (AI/ML) with digital twin models and real-time synchronous updates.
Read the full story here.
Naughty boy Musk suggests a Monty Python model for Twitter
Less than a week after his acquisition of Twitter was completed, the world's richest man took to the social media platform to reveal details of his plans to change direction and claimed Monty Python's satirical humour had served as inspiration. Elon Musk revealed plans to shake up the company's verified user service, which had previously provided a free blue checkmark to high-profile users who could prove their identity. Politicians and journalists have claimed this has been beneficial in preventing imposters from spreading disinformation.
Read the full story here.
Global nuclear threats tracked by artificial intelligence
US government research is developing artificial intelligence technologies which will allow agencies to track "malicious actors" looking to circumvent international nuclear nonproliferation safeguards. New research from Pacific Northwest National Laboratory (PNNL) uses machine learning, data analytics, and artificial reasoning to make threat detection and forensic analysis in the nuclear domain easier and faster, say researchers.
Read the full story here.