ICYMI, October 2022: Gone phishing and video game goodness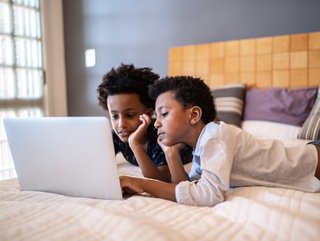 As we take a look at the technology events and developments of this year, here are some of Technology Magazine's most popular articles from October 2022
Quantum windows mean machines can see millions of colours
Researchers at Boston's Northeastern University have built a device using new artificial intelligence techniques that can recognise "millions of colours", opening the door to a new world of industrial machine vision applications. A-Eye is capable of analysing and processing colour far more accurately than existing machines, according to a paper detailing the research published in Materials Today. Researchers say the new device represents "a massive step" in the field of machine vision and has broad applications for a range of technologies.
Read the full story here.
Study shows 91% of organisations fear ransomware attacks
Financially-motivated cyber attacks are causing the most concern for IT professionals, with latest figures showing nine out of 10 organisations fear financially-motivated attacks like ransomware. Research by SonicWall, which coincides with Cybersecurity Awareness Month in October, found that 66% of customers are more concerned about cyberattacks in 2022.
Read the full story here.
Three hours of video games each day could give kids a boost
Researchers say they have discovered new evidence that kids who play video games for three hours or more per day performed better on tests involving impulse control and working memory compared to children who had never played video games. Published in JAMA Network Open, the study analysed data from the ongoing Adolescent Brain Cognitive Development (ABCD) Study, which is supported by the National Institute on Drug Abuse (NIDA) and the National Institutes of Health.
Read the full story here.
£4.4m fine shows the need to prevent phishing attacks
Britain's data watchdog has fined a construction company £4.4mn for failing to keep the personal information of its staff secure. The Information Commissioner's Office (ICO) found that Interserve failed to put appropriate security measures in place to prevent a cyber attack, which enabled hackers to access the personal data of up to 113,000 employees through a phishing email.
Read the full story here.
Global governments fail citizens with poor digital progress
Just seven per cent of government leaders believe their organisations have kept up with digital transformation targets, according to a new report by EY, and the lack of progress is failing citizens around the world. The report – How Can Government Workers and Technology Align to Serve Future Citizens? – also suggests momentum for digitalisation built up during the pandemic is in danger of being lost, and government workforces are not prepared to capitalise on the benefits of digitalisation.
Read the full story here.