ICYMI: Private space racing with NASA and 2022's top 10 M&As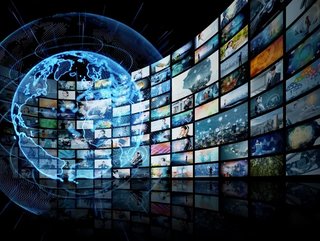 A week is a long time in tech, so here are some of Technology Magazine's most popular articles which have been starting conversations around the world
NASA moon mission makes a splash in the private space sector
NASA's Orion spacecraft splashed down in the Pacific Ocean yesterday after a record-breaking mission, travelling more than 1.4 million miles on a path around the Moon and returning safely to Earth as part of the Artemis I flight test. Artemis I was the first integrated test of NASA's deep space exploration systems - the Orion spacecraft, Space Launch System (SLS) rocket, and the supporting ground systems - and was supported by thousands of people around the world, from contractors who built the spacecraft and rocket and the ground infrastructure needed to launch them, to international and university partners, to small businesses supplying subsystems and components.
Read the full story here.
Top 10 technology mergers and acquisitions deals in 2022
After soaring to an all-time peak in 2021, the global M&A market has hit the pause button, says McKinsey. Early 2022 saw the value of deals larger than US$25 million fall 24 per cent from a year earlier, on a 12 per cent drop in deal volume. According to McKinsey's review of the global M&A market, deal makers in the Americas have been the most active traders, delivering almost half of worldwide deal value (48 per cent, versus 52 per cent for all of 2021). Europe, the Middle East, and Africa's share is up slightly (28 per cent, versus 26 per cent), as is Asia–Pacific's share (24 per cent, versus 22 per cent). But the 2022 numbers match healthy, pre-pandemic levels and are notable in a time of great uncertainty, says McKinsey, who also noted that the heavy hitters of 2021 remain the dominant deal makers of 2022 - the technology, media, and telecommunications sector (TMT) has outperformed other industries, accounting for 30 per cent of total deal value. Here we take a look at 10 of the biggest technology M&A deals of 2022.
Read the full story here.
SaaS software users suffer overload as skills gap widens
Around four in every five software users say they lack the expertise to use the digital tools required to do their jobs, according to new research. Digital adoption platforms company Whatfix released a new report with corresponding survey data this week that revealed 78 per cent of software users lack the training and expert knowledge to use the applications required in their jobs. Additionally, one-third of the respondents said they received only an hour of training and onboarding when using new software.
Read the full story here.
Adaptavist and Rozdoum deal shows Ukraine's tech resilience
Global technology and innovative solutions provider Adaptavist has announced its acquisition of Rozdoum, a Ukraine-based Atlassian application and solution consultancy and the first resident of Ukraine's Diia.City initiative to be acquired by a foreign corporation. Created by Ukraine's Deputy Prime Minister, Mykhailo Fedorov, as part of the country's Ministry of Digital Transformation he oversees, Diia.City is a programme that provides legal and tax incentives making it easier to develop technology businesses in the region and was introduced only weeks before Russia's invasion of Ukraine.
Read the full story here.
Businesses fear their IT setup can't support hybrid working
Almost two-thirds (63%) of IT directors are not very confident in their IT estate's ability to fully support the hybrid workforce, according to findings from new research undertaken by managed workplace services (MWS) provider, Apogee Corporation. Due to limitations with the current IT setup, 89% of respondents identify that it is preventing effective collaboration, with almost half (48%) admitting that remote staff don't have access to the same solutions as office workers. This is despite the top expectation among the workforce being the ability to collaborate effectively with technology, as cited by almost two-fifths of respondents (38%). The opportunity to work flexibly is the second highest expectation (31%).
Read the full story here.
Billionaires send artists into orbit in private space race
Japanese billionaire Yusaku Maezawa has named the eight crew members and two backup crew selected for dearMoon, the first all-civilian project to fly around the Moon aboard Starship, a rocket developed by Elon Musk's SpaceX. Maezawa - who stayed on the International Space Station (ISS) in December 2021 - put out a call on the official dearMoon website for the opportunity of going to space to more diverse talents in March last year and received more than a million applications from 249 countries and regions.
Read the full story here.