ICYMI: Profit from data and technology at odds with business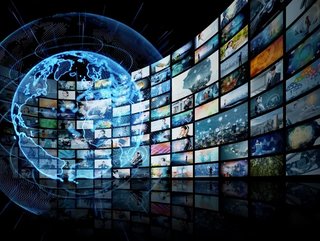 A week is a long time in tech, so here are some of Technology Magazine's most popular articles which have been starting conversations around the world
Organisations looking to extract revenue from data
By 2024, 95% of organisations across EMEA will be looking to their data as a revenue driver, with 46% recognising it as a significant source of revenue – up from 29% today – according to new research announced by enterprise cloud software company VMware Inc. The research, entitled The Multi-Cloud Maturity Index, was conducted amongst almost 3,000 business and IT decision makers across EMEA, and reveals that nearly half (47%) strongly agree that using multiple clouds will enable them to maximise their data to innovate – while addressing critical issues such as national and sector data sovereignty. In fact, data sovereignty is highlighted as one of the key challenges facing organisations – with 95% admitting it's a concern.
Read the full story here.
Private cloud or dedicated server: what's best for you?
Private cloud and dedicated servers are often mistakenly combined as one product, this is primarily because they both offer a complete server environment at a surface level. To the average server administrator, the differences are barely noticeable. For day-to-day operations, both can run the same software, utilise the same tools and if you're used to using one system then you'll seamlessly be able to switch to the other.
Read the full story here.
Technology not aligned with business objectives, say CTOs
Almost two-thirds of UK Chief Technology Officers (CTOs) believe that technology is not aligned with the business objectives in their organisation, according to new research published by developer marketplace platform Deazy. The State of European Dev Ecosystem 2022 revealed that cybersecurity and data breach vulnerabilities were the biggest concerns for UK CTOs, affecting 52% of respondents, while one-third of CTOs said that a lack of IT resources to manage current projects, and tech not delivering what the business needs were their biggest headaches.
Read the full story here.
Report reveals one third plan to deploy Wi-Fi 7 by 2024
Wi-Fi 7 is emerging as one of the most important areas of investment in new connectivity technologies, according to findings released this week by the Wireless Broadband Alliance (WBA), the global industry body dedicated to improving Wi-Fi standards and services. The findings, released as part of the WBA Annual Industry Report 2023, reveal 33% of service providers, technology vendors and enterprises already have plans to deploy Wi-Fi 7 by the end of 2023.
Read the full story here.
Equity firm Thoma Bravo acquires IAM company ForgeRock
Private equity firm Thoma Bravo is set to acquire ForgeRock, an identity and access management (IAM) software company, for approximately US$2.3bn, the companies have announced. San Francisco-based ForgeRock is a global digital identity leader helping people simply and safely access the connected world. The company says its Identity Platform delivers enterprise-grade identity solutions at scale for customers, employees, and connected devices. More than 1,300 organisations depend on ForgeRock's comprehensive platform to manage and secure identities with identity orchestration, dynamic access controls, governance, and APIs in any cloud or hybrid environment.
Read the full story here.