ICYMI: Strategists drown in data and researchers get trolled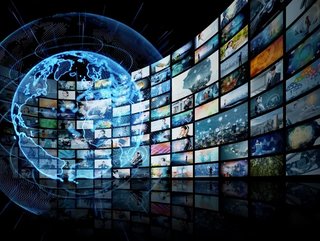 A week is a long time in tech, so here are some of Technology Magazine's most popular articles which have been starting conversations around the world
Global supply chains threatened by the rise of ransomware
Cybercriminals are holding global supply chains to ransom. Boardroom stakeholders think they have them outsmarted. They're wrong, say experts
Read the full story here.
Researchers face technology trolls in a post-pandemic world
An overwhelming majority of researchers do not feel confident communicating their findings on social media, according to a new survey, and almost a third of respondents had experienced abuse after posting research online or knew a close colleague who had received the same negative response. The survey results are included in The Confidence in Research: Researchers in the Spotlight report, which also found 63 per cent of scientific researchers surveyed feel the global reaction to Covid-19 has increased public attention on research. But only 38 per cent think that a better public understanding of research will be a legacy of the pandemic.
Read the full story here.
Deep neural network grabs full-body scans from wrist camera
A deep neural network which allows a single wrist-mounted camera to produce a full-body representation of the wearer's actions in real-time could be coming to regular smartwatches and phones. Cornell University researchers have developed BodyTrak, a wristband that tracks the entire body posture in 3D, the first wearable to track the full body pose with a single camera. BodyTrak could be used to monitor physical activities where precision is critical, says Cheng Zhang, Assistant Professor of Information Science and the paper's senior author.
Read the full story here.
Artificial intelligence strategists are drowning in data
Businesses understand artificial intelligence and machine learning will transform the way they work with data. But boardrooms find the details confusing
Read the full story here.
Data protection still a barrier to adopting cloud services
More than seven in ten (71%) SMEs believe cloud services will be a central part of their business in the next five years but research suggests data protection in the cloud continues to cause concern and could even stagnate future adoption. Research by European web provider IONOS has found many SMEs have digitally transformed following the pandemic and are eager to continue driving further benefits. Nearly seven in ten (68%) told the survey they are using more cloud services than pre-pandemic, and 42% say they have invested in the cloud since March 2020.
Read the full story here.
Experts say poor NHS technology is threat to patient safety
NHS leaders must re-evaluate their approach to digital transformation and address crumbling IT infrastructure and poor user experiences, say experts at Imperial College London. Intensive Care Doctor & Data Scientist Joe Zhang and colleagues point to system outages at large NHS hospital trusts and warn increasing digital transformation "means such failures are no longer mere inconvenience but fundamentally affect our ability to deliver safe and effective care".
Read the full story here.