Improved experience helping address the digital skills gap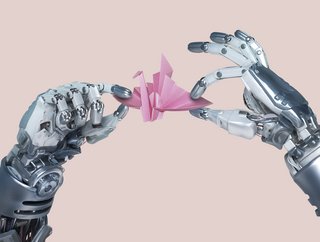 As the way the world works continues to change, improving human capital to keep employees happy and engaged has never been so important
An organisation is only as good as its employees. And as technology continues to change the way the world works, improving human capital has never been as important.
A term made popular in the 1960s by American economists Gary Becker and Jacob Mincer, 'human capital' refers to the economic value of a worker's experience and skills, including assets like education, training, intelligence and skills.
With the rise of the internet in the late 1990s, the term returned to prominence, with new technologies rapidly automating a whole new set of business processes, and changing how employers and managers worked and collaborated. All of this change meant that workforce leaders had to transform how they went about attracting, retaining, and engaging talent in an evolving set of job roles.
Described by Oracle as 'The Golden Age of Human Capital Management', this decade saw new digital technologies enabling HR leaders to provide a more engaging and personalised employee experience at scale. "At the same time, emerging technologies, such as data automation, predictive analytics, and artificial intelligence (AI) have added new innovations for understanding, managing, incenting, and engaging the workforce," Oracle says.
Human capital isn't just beneficial to the person involved and the company they work for; countries stand to gain as well. A creative and productive workforce contributes more to the long-term economic success of a nation than virtually any other resource, reported the World Economic Forum in its annual Human Capital Report.
The move to deskless working
Deloitte predicts workers in almost every role will have an opportunity to move toward becoming "deskless"—not only knowledge workers who measure the day in keystrokes, but even factory workers who may be able to monitor and manage physical machines from anywhere.
"Is this IT transforming people and their roles?" Deloitte asks. "Or is it a new world of work shaping a future vision of IT? The distinction may no longer hold meaning."
What's important, Deloitte says, is that without human drive, technology can't deliver the growth and efficiency it promises.
Research by Boyden finds that, at the executive level, 81% of respondents identify a need to strengthen digital talent with skills such as AI, robotics and machine learning. Organisations are addressing talent needs and alignment by investing in 'leadership development for high potentials', 'hiring new leadership talent', and 'redeploying or retraining existing people'.
"The merging of human ingenuity with tech and digital capabilities is accelerating the business cycle as organisations strive to address global disruption," comments Trina D. Gordon, President & CEO of Boyden.
"At this time of pervasive uncertainty, we embrace the challenge of helping clients to understand the global environment for talent, emerging skill sets and the leadership needs of their organisation through our insight, market intelligence and original research".
Digital skills gap must be addressed
The World Economic Forum has estimated that 150 million new technology jobs will be created globally over the next five years, and 77% of all jobs will require digital skills from workers by 2030. However, businesses currently face a global shortage of digital skills already, with only 33% of technology jobs worldwide filled by the necessary skilled labour.
To support organisations' digital transformations, human capital needs to be up to scratch. Half of today's organisations agree that this 'digital divide' is widening, with 54% of business leaders noting that they have lost their competitive advantage due to talent shortages, according to a recent global survey by Capgemini and LinkedIn.
According to the report 'The Digital Talent Gap: Are Companies Doing Enough?', employees feel organisations' training programmes are not hugely effective and those who want to excel are looking beyond their organisations' learning and development (L&D). More than half of today's digital talent say that training programmes are not helpful or that they are not given time to attend, while close to half described the training as "useless and boring". The report also found that nearly 60% of digital talent are even investing their own time and money, most commonly to be on a par with their colleagues on required digital skills.
"This global digital skills gap urgently needs addressing," says Rehan Haque, CEO of metatalent.ai. "Too many young people are ill-prepared for the jobs of the future, due to a lack of exposure to the digital tools and skills needed for the future of work. To prepare for the adoption of advanced emerging technologies, such as artificial intelligence (AI), machine learning, blockchain, virtual reality and more, organisations need to train the next generation of their workforce through the use of digital skills training and mentoring."
WIth Generation Z and Generation Alpha set to make up around a quarter of the workforce by the end of the decade – and 9 in 10 of those jobs will require digital skills as a minimum – the most immediate challenge for today's businesses is how to empower these emerging generations with the tools they need for the future of the work, Haque says.
"The challenge of global upskilling needs to be urgently addressed," he explains. "Too many organisations don't understand the skills their current and future workers will need in the evolving digital economy. Organisations need to future-proof themselves for the rapid technological changes ahead over the next decade by enrolling workers in digital upskilling and reskilling programmes, providing their workforce with the education, technical knowledge, skills and resources needed to thrive in future working environments.
"An upskilling mentorship platform targeting the future of work not only helps today's businesses to directly identify skills gaps in their current workforce, but it also helps them to equip their current and future workforce with skills-based training for the new and emerging job categories of tomorrow," he concludes. "It's imperative businesses take these steps now before it becomes too late. Without digital skills training and guidance for young workers across all sectors, organisations are sure to be left behind as technology continues to evolve past them."