Infosys serves up digital innovations at the Australian Open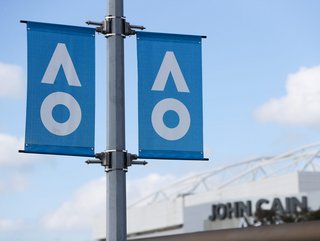 Infosys and Tennis Australia are marking five years of partnership with tech experiences for a more sustainable, immersive, and accessible Grand Slam
Infosys, a global leader in next-generation digital services and consulting, is bridging technology and purpose at the Australian Open 2023, with empowering technologies for fans, players, coaches, media and the surrounding ecosystem.
Now in the fifth year of its partnership with Tennis Australia (TA), Infosys is using its bespoke 'tennis platform' to evolve experiences for the 2023 tournament while shaping the tournament's future vision.
New experiences in 2023 include:
Engage: A digital carbon management platform
Infosys collaborated with TA to define, design and develop Engage, a prototype digital platform that will support TA in its ambition to achieve a 50% reduction in carbon emissions by 2030 and net-zero emissions by 2040, in accordance with the UN Sports for Climate Change Action Framework. The platform will enable TA to track and visualise its emissions reduction performance and will facilitate the integration of vendor and supplier emissions data. The platform will enable better transparency for each AO event from 2023 onwards, across Scope 1, 2 and 3 emissions.
Infosys is also driving sustainable change in its presence at the tournament. The Infosys Fan Zone at Melbourne Park is certified as climate active, with its entire carbon footprint offset and the structure recycled.
AI Video Insights: Powering on-court strategy and media reporting
An enhanced Player's Portal with new AI-generated videos will provide players and coaches with game and competitor insights for post-match reviews and pre-game analysis. Additional features added for AO 2023 include Get into the Zone, which plays video montages of the player's previous exceptional performances to put them in the winning mindset before the match. An opponent tendency feature will also allow players to view and analyse the statistical playing tendencies of their opponents.
Beyond players and coaches, AI Shot of the Day has been enhanced to enable Tennis Australia's media team to quickly analyse and post social media-ready clips from the best shots of each day.
Match Centre 2.0: Enabling predictive insights to increase fan-engagement
A refreshed Match Center 2.0 will be live on the AO website and mobile app for all matches throughout the tournament providing fans with immersive insights such as Matchbeats, Stroke Summary, Rally Analysis, Courtvision and AI Commentary. A new win predictor makes every match more engaging to follow with a real-time prediction as the game progresses. To improve accessibility and engage a larger fanbase, Infosys MatchBeats has been enhanced to present simplified game data and visualisations with the use of contrasting colour combinations meeting Web Content Accessibility Guidelines 2.1 AA.
Infosys Springboard: Nurturing future leaders
Infosys and TA are also collaborating to nurture future leaders in the region, with year 10 and 11 students from metropolitan Melbourne and regional Victoria getting access to digital learning enabled by Infosys Springboard. Through a customised version of the platform, program beneficiaries have the opportunity to learn transferrable skills in areas such as inclusion, leadership, technology, and design thinking.
Craig Tiley, CEO of Tennis Australia and Australian Open Tournament Director,
said: "Working with Infosys over the past five years has enabled us to set new benchmarks in fan engagement using digital technologies. This partnership has enabled us to deliver new innovative digital experiences year after year for everyone associated with the tournament.
"We are also going deeper and wider in our journey this year with truly meaningful use of technology for climate action. We remain committed to making the Australian Open a global standard for a digitally-enabled sport that is inspiring, engaging, inclusive and sustainable."
Andrew Groth, Executive Vice President Infosys and Region Head, Infosys Australia and New Zealand, said, "Through detailed journey mapping of how fans, players, coaches and partners engage in the AO, our teams continually identify opportunities to innovate across digital and physical touchpoints with a focus on entertainment, sustainability and accessibility.
"Our journey continues in 2023, through engaging fans in new digital experiences, engaging players through digital coaching and better preparing young leaders through digital learning tools. This year, Infosys is particularly proud to contribute to the long-term sustainability goals of Tennis Australia, with the development of the Engage carbon tracking platform, which will be transformative for the sport and the AO as it moves towards a net-zero future."