Infosys signs $450m Danske Bank digital transformation deal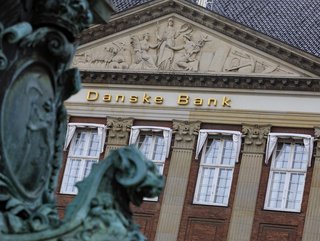 Danske Bank has selected Infosys as its strategic partner to accelerate digital transformation
Company will accelerate bank's digital agenda by significantly enhancing its IT operations and capabilities, powered by its AI platform Infosys Topaz
Digital services and consulting leader Infosys has announced that it has signed a strategic collaboration with Danske Bank to accelerate the bank's digital transformation initiatives, all with the intention of providing better customer experiences and operational excellence.
Headquartered in Denmark, Danske Bank provides banking services to personal and business customers, as well as large corporate and institutional customers. In an announcement, Danske Bank said it had chosen Infosys as its strategic partner in a bid to accelerate the bank's technology transformation, optimise its access to talent and capabilities and improve productivity.
The contract, thought to be worth US$454m, is for five years, with an option to renew for one more year for a maximum of three times, according to the Reuters news agency.
Infosys to help accelerate Danske Bank's digital agenda, powered by AI
As part of the deal, Infosys said it would also acquire Danske Bank's IT centre in India, which employs over 1,400 professionals. Infosys is set to accelerate the bank's digital agenda, the company added, significantly enhancing its IT operations and capabilities, powered by Infosys Topaz, an AI-first set of services, solutions and platforms, experience design, and services that support operations.
"Our Forward '28 strategy sets clear ambitions for Danske Bank to be a leading bank in a digital age," commented Frans Woelders, Danske Bank's Chief Operating Officer. "This is backed by significant investments in digitalisation and technology, including plans to further develop our customer-facing digital solutions, and modernising our technology infrastructure to enable even better customer experiences and drive operational efficiency.
"We have a strong starting point, and we want to further accelerate our digital and technology transformation. We have conducted a thorough process to find a partner that can help us achieve that. Infosys has the tools, experience, and expertise to support us in accelerating our transformation using cloud and AI technologies. Given Infosys' global presence and scale, this collaboration will also give us access to wider talent pools and capabilities."
Salil Parekh, Chief Executive Officer & Managing Director, Infosys, added, "We are delighted to bring our rich experience in financial services transformation to work for Danske Bank and help the bank accelerate its strategic growth agenda. Infosys will collaborate with Danske Bank to strengthen their core business with greater digital, cloud and data capabilities. This will help Danske Bank create more value for their customers using powerful advances in AI, including generative AI.
The deal is expected to be completed by the second quarter of the financial year 2024, the companies said, subject to customary closing conditions.