International Women's Day: Six inspirational tech pioneers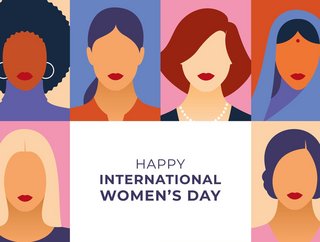 International Women's Day has been celebrated annually on 8th March since the early 1900s
To coincide with International Women's Day, Technology Magazine looks at some of the inspirational women who have made their mark on the tech landscape
1842: Ada Lovelace: the first algorithm
Ada Lovelace published the first algorithm to be run by Charles Babbage's Analytical Engine, making her the first computer programmer. Lovelace detailed applications for the Analytical Engine that relate to how computers are used today.
1950s: Pioneering computer programming
An admiral in the United States' Navy, Grace Hopper was one of the first programmers for the Harvard Mark I computer, which was used in the war effort for WWII.
Her work also led to the development of the programming language COBOL, which is still in use today.
1961: Putting humans in orbit
Katherine Johnson was instrumental to calculating the launch window for Alan Shepard's first space flight. Johnson, who was immortalised in the 2016 film Hidden Figures, worked on calculations for Project Apollo's Lunar Lander, the Space Shuttle, and the Earth Resources Satellite.
In 2015, she received the Presidential Medal of Freedom.
1960s: Software engineering
Credited by NASA with coming up with the term 'software engineering', Margaret Hamilton led a team that developed the in-flight software for the Apollo missions and Skylab.
Hamilton worked on software development for Apollo 11, the first spacecraft to complete a successful mission that placed humans on the moon in 1969.
1965: The first women with a PhD in computer science
Sister Mary Kenneth Keller became the first American woman to receive a PhD in Computer Science.
Creating the programming language BASIC – opening the door for anyone to learn programming – Keller went on to advocate for the use of computers in education and to encourage women to get involved in computer science.
1984: STP: The foundation of the internet
Radia Perlman invented the spanning tree protocol (STP), one of the foundations of the Internet as we know it today.
Perlman holds over 100 issued patents and is the recipient of awards including Lifetime Achievement awards from Usenix and the Association for Computing Machinery. In 2014, she was inducted into the Internet Hall of Fame.