IoT market continues to grow as retailers make most of tech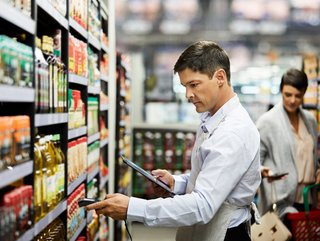 According to findings from ResearchandMarkets, the global retail IoT market is to reach US$124bn by 2027 as retailers continue to adopt new technologies
The global market for Internet of Things (IoT) is to grow dramatically in the coming years, as the technology continues to offer retail customers benefits from better inventory management to enabling dynamic pricing.
The "Internet of Things (IoT) in Retail Market: Global Industry Trends, Share, Size, Growth, Opportunity and Forecast 2022-2027" report by ResearchAndMarkets found the global internet of things (IoT) in retail market size reached US$41.15bn in 2021. Looking forward, the publisher expects the market to reach US$124.18bn by 2027, exhibiting a CAGR of 20.21% during 2021-2027.
According to the research, the rising automation in the retail sector to minimise labour costs represents one of the key factors bolstering the growth of the IoT market. Moreover, retailers are focusing on launching innovative products and services and guaranteeing security to avoid data breaches.
They are also aiming at bringing a digital transformation to their conventional bricks-and-mortar outlets, ResearchandMarkets said. As a result, retailers are nowadays adopting IoT technologies, such as digital signage, payment systems, and smart lighting and vending machines. In addition, they are utilising radio-frequency identification (RFID) for asset tracking in stores and warehouses, sensors and cameras for monitoring product status and customer traffic, and in-store Wi-Fi to detect return customers and encourage digital interaction.
Apart from this, IoT devices enhance customer experience (CX) in stores through interactive terminals, virtual or augmented reality (AR/VR) experience, smart fitting rooms, and robots that can be deployed as smart sales assistants. These benefits, coupled with the rapid expansion of the e-commerce industry, are facilitating the growth of the market. Furthermore, with the declining cost of IoT hardware, small and medium-sized retailers are increasingly investing in IoT technologies, which is positively influencing the market.
IoT growth brings with it cybersecurity concerns
As Industrial IoT (IIoT) uptake continues to surge, however, businesses are struggling to fight against rising cybersecurity threats
Research by Capgemini found almost half of retailers surveyed identify the inclusion of new technologies like the Internet of Things (IoT) as one of the main issues exposing their organisation to breaches. Ineffective delegation of cybersecurity responsibilities also ranks amongst the top vulnerabilities, an issue making it difficult to identify malicious activity in a timely manner.
The survey found that less than half of retailers are performing daily or weekly audits into areas like application security, meaning breaches can go undetected for seven days or more – more than enough time for them to cause significant disruption.
As Tom Canning, Vice President of Global Sales IoT and Devices at Canonical, told Technology Magazine: "Businesses need to take a long, hard look at where the burden of security lies, and seriously consider putting trust in IoT applications to support and manage networks. That way, managers can be confident that they're future proofing through technology, which can automatically remediate any security issues, absolving customer responsibility.
"It's no longer a case of one size fits all in the smart era of Industry 4.0. Device hardware is not static and manufacturers must recognise that the future does not lie in this form of vulnerable hardware, but instead software-defined capabilities. As attacks continue to accelerate, more action is needed in order to protect and future-proof the manufacturing industry. It will take investment and a real commitment to change how the industry thinks about security related to smart infrastructure. The billions of existing IoT devices were not deployed overnight, and the security problems they inherent will not be fixed overnight either."