ISACA announces pledge to grow European cyber workforce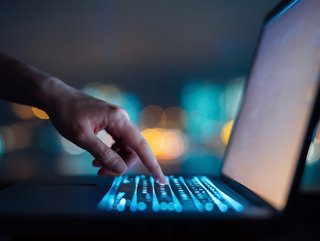 As revealed by ISACA's recent State of Digital Trust research, a lack of skills and training remains a significant barrier to achieving digital trust, according to 49% of the respondents in Europe
IT governance association ISACA will provide 20,000 free memberships to students across Europe to acquire crucial cybersecurity skills
ISACA, a leading global professional association helping individuals and organisations in their pursuit of digital trust, is proud to announce its pledge with the European Commission to grow and empower the cybersecurity workforce in Europe.
This pledge signifies ISACA's commitment to supporting the cybersecurity agenda of the European Union (EU) and fostering innovation, economic growth, and societal well-being. ISACA welcomes the establishment of the EU Cybersecurity Skills Academy as a key initiative launched in 2023, as part of the "European Year of Skills," to increase the number of skilled cybersecurity professionals in the EU.
Cybersecurity landscape faces significant challenges
The current cybersecurity landscape in Europe faces significant challenges, with ISACA's State of Cybersecurity research revealing that 62% of cybersecurity teams are understaffed, and 60% struggle to retain skilled staff. Recognising the vital importance of cybersecurity in fostering digital trust, ISACA is dedicated to creating a holistic cybersecurity workforce in Europe and closing the skills gap by equipping cybersecurity professionals with knowledge and skills across digital trust domains. The pledge aims to ensure a secure digital environment while advancing the success and innovation of European organisations in this way.
The guidance and certifications provided by ISACA, which map to the European Cybersecurity Skills Framework, actively support the development of a high-quality cybersecurity workforce that instills confidence among employers. As revealed by ISACA's recent State of Digital Trust research, a lack of skills and training remains a significant barrier to achieving digital trust, according to 49% of the respondents in Europe. By eliminating this barrier, ISACA aims to equip cybersecurity and digital trust professionals with the holistic knowledge to address evolving cyber threats effectively.
ISACA pledges to reduce the cybersecurity skills gap by offering:
1. Digital skills in education:
ISACA will collaborate with over 60 training organisations and academic institutions to ensure teachers and trainers possess the necessary knowledge and credentials to deliver comprehensive cybersecurity training based on ISACA's industry-leading guidance.
2. Digital skills for the labour force:
ISACA will provide 20,000 free memberships to students in Europe, enabling them to access ISACA's extensive network in the region. These student members will have the opportunity to enhance their knowledge through access to ISACA's vast resources, credentials, training, and events. ISACA will support the identification of qualified candidates for organisations by facilitating contacts between student members and executives/senior professionals through virtual and in-person events held by over 40 ISACA chapters throughout Europe.
ISACA is committed to expanding the reach and impact of its training and credentialing programs throughout Europe, surpassing the milestone of 46,000 certified individuals in alignment with the European Cybersecurity Skills Framework.
3. Digital skills for all citizens:
ISACA will disseminate knowledge to citizens across each European country through a series of events and publications facilitated by its chapters in the region. This effort aims to raise awareness and understanding of cybersecurity among the general public, fostering a cybersecurity-conscious society.
Tracey Dedrick, CEO at ISACA, said: "I am excited to announce our pledge to the European Union, emphasizing our commitment to strengthening the cybersecurity workforce in Europe through enhanced education and resources."
"This pledge underscores our dedication to supporting the cybersecurity agenda of the European Union by equipping professionals with the knowledge and resources they need to thrive in a secure digital environment," Chris Dimitriadis, Chief Global Strategy Officer at ISACA, explained.
Through this pledge, ISACA reinforces its commitment to collaborate with the European Commission in closing the cybersecurity workforce gap and promoting diversity within the field. In this pursuit of advancing digital trust, fortifying the cybersecurity workforce, and paving the way for a prosperous digital future in the European Union, ISACA will share updates, ensuring continuous improvement and alignment with the evolving cybersecurity landscape.
More information about ISACA credentials is available here, and ISACA cybersecurity resources can be found here.