IT Labs: Designing technology solutions to meet client needs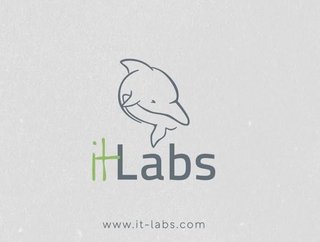 John Abadom, General Manager at IT Labs Group Ltd, shares ways in which the company is working with Notting Hill Genesis
IT Labs is a leading international social housing technology provider helping social housing landlords to deliver their technology roadmaps through high-performing, purpose and process-driven software development teams.
Since 2005, it has worked with a vast roster of companies, from big enterprises to small, innovative, funded startups – and any size in between – assisting them on their innovation journeys.
In a time where technology is key to many business operations, John Abadom, the General Manager at IT Labs Ltd, explained how the company is technology agnostic: "Everything we do has a proactive intent for innovation. We understand the need for speciality and our teams of technology professionals are adept at creating scalable and efficient software solutions in a variety of industries."
IT Labs' relationship with Notting Hill Genesis (NHG) started through its CTO Confession podcast series when Rajiv Peter, who at the time was the Director of Digital Technology, was interviewed by TC Gill, who is CtO (Chief talking Officer) for IT Labs podcast [hyperlink: https://soundcloud.com/cto-confessions/episode-36-layering-technology-onto-the-art-of-creating-homes-with-rajiv-peter] series.
Speaking about the various types of engagements the company has with NHG, Abadom noted that one particular engagement that stood out was the NHG migration to SharePoint online.
"We facilitated a need for NHG to redesign their solution for making outgoing payments to customers and third parties from a standing start. Our scrum team helped NHG to analyse and design the solution, delivering an MVP within challenging timeframes. From this, the team has implemented a fully-fledged product that is meeting NHG's business needs."
"Throughout this process, NHG came to rely on the knowledge, skill, creativity, and, not least, dedication of our team to provide reliable, high-quality solutions for the end user," he added.
With core values and goals such as integrity, excellence, proactivity, innovation, and caring for its people, it is no surprise that culture is the number one priority at IT Labs.
"Collaboration is crucial for a successful project, and this is because, without collaboration, transparency, and openness, it is very hard to build a successful relationship based on trust. So, bring together people from the client side, e.g. NHG, or the supplier side, e.g. IT Labs, who are from different departments, locations, and teams to focus on their efforts," explained Abadom.
IT Labs is helping organisations around the world to develop SaaS-based or Custom-Built products in order to efficiently maximise sales, profits and growth.
Looking forward to the company's partnership, Abadom concluded: "Our future engagement with NHG has no boundaries as we are seen as their innovation lab. The future is bright, as NHG has created new ways of working within the social housing sector that improves customer experience and lives by saving money and time. IT Labs is proud to be helping NHG on it's technology journey."
Read the full Notting Hill Genesis digital report HERE.